PORT ARTHUR, Texas — Port Arthur voters have spoken and Thurman Bartie will keep his seat as mayor of Port Arthur after beating Floyd Batiste in a runoff election.
Mayor Bartie gained 55% of the vote, and Batiste gained 45% of the vote.
Bartie's and Batiste's race for Port Arthur mayor went into a runoff after the May elections. Bartie received 47% of the vote during the May elections, and Batiste received 26% of the vote.
The race went into a runoff because if there are more than two candidates on a ballot and no one gets more than 50% of the vote, then the two candidates who received the majority of the votes compete in a runoff race. Bartie and Batiste originally faced off against Willie Lewis and Matthews Christian Jr.
Bartie held his position since 2019, and Batiste was a new face on the ballot. The polls opened at on Saturday at 7 a.m. and will close at 7 p.m.
Mayor Bartie said he should keep his seat because many great things happened in Port Arthur under his leadership. Bartie said he is a product of Port Arthur schools and plans to continue the progress.
"Our infrastructure, our budget, our streets, everything we are working on now currently, can be continued," Bartie said. "We can develop Pleasure Island. We can do something with the downtown corridor."
Bartie said he has been focused on certain areas including infrastructure and emergency management.
"I want to continue the progress with dealing with infrastructure," Bartie said. "Continue the progress even dealing with, because we in it right now, with emergency management."
Other issues Bartie said he is focusing on are helping the city's homeless community find permanent housing and also job opportunities.
"Hard times have hit them and we want to be a community that's there to assist those individuals," Bartie said.
Bartie said the community believed in him during disaster times.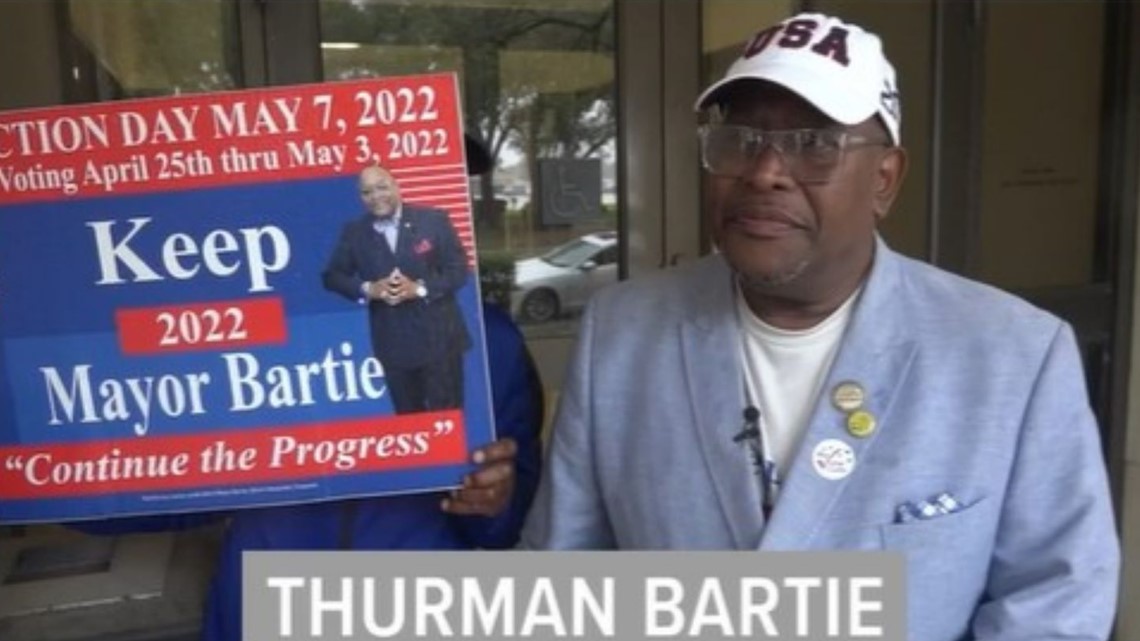 Also on 12NewsNow.com ...