2020 Texas election guide: Everything you need to know to make sure your vote counts
November 3 is Election Day and we've got what you need to cast your ballot.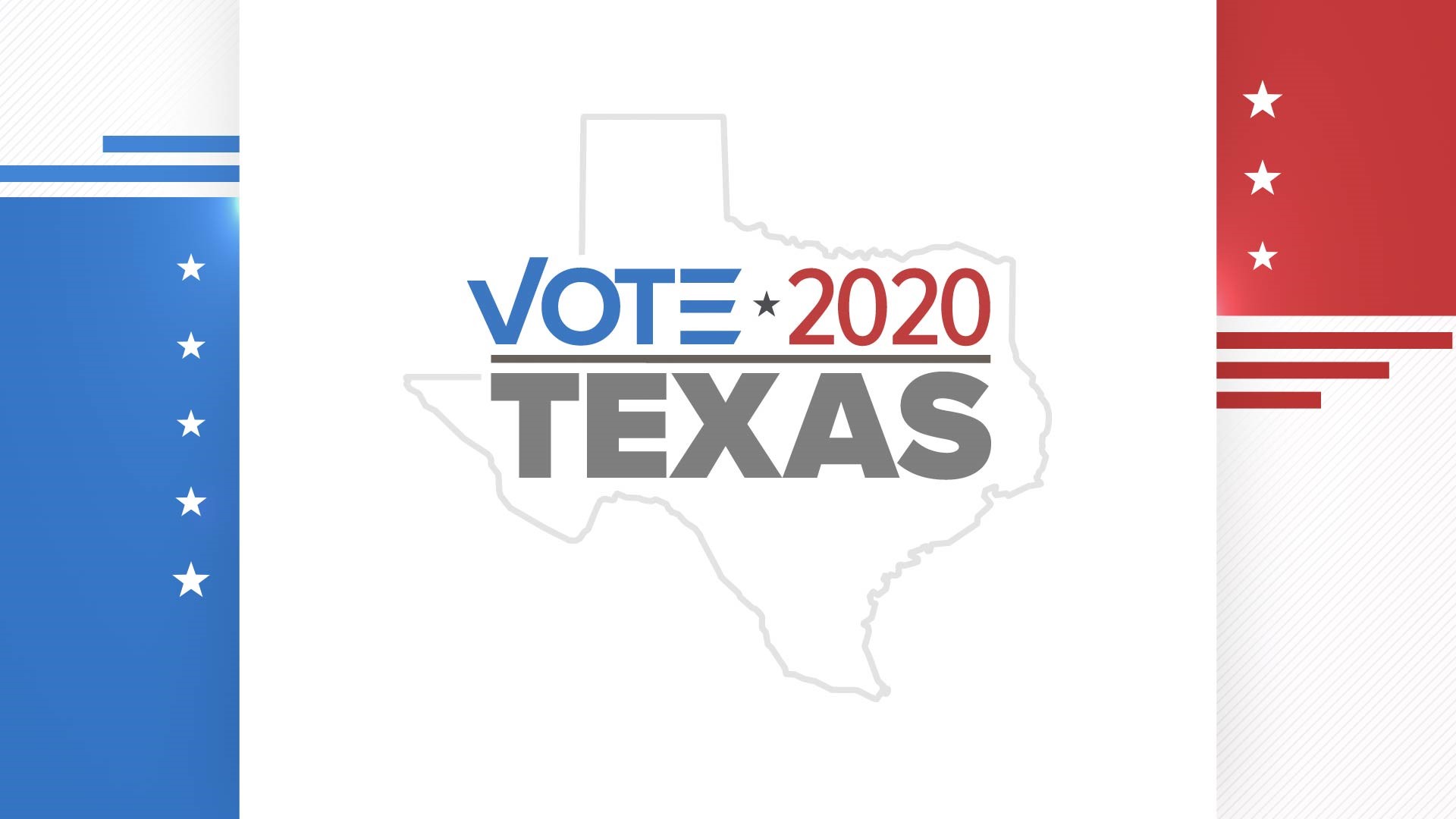 The 2020 election is being called one of the most critical elections in a generation. While some may argue that term is used in every election cycle, it's hard to disagree that the lead up to election day is divisive.
While President of the United States headlines the ballot, Texans will also be casting votes for U.S. Senate, several house races as well as deciding the balance of power in Austin.
Below is information you need to know as you prepare to cast your vote.
What to bring to polling locations
You don't want to get to a polling location and not be ready. There are certain types of ID you need to show before you cast your ballot. We've compiled a list of all of the acceptable ID forms here.
SE Texas Polling Locations & Ballots by County
Click on your county to find out what is on the ballot for November 3rd.
Biden vs. Trump
:
Race for President heats up in Texas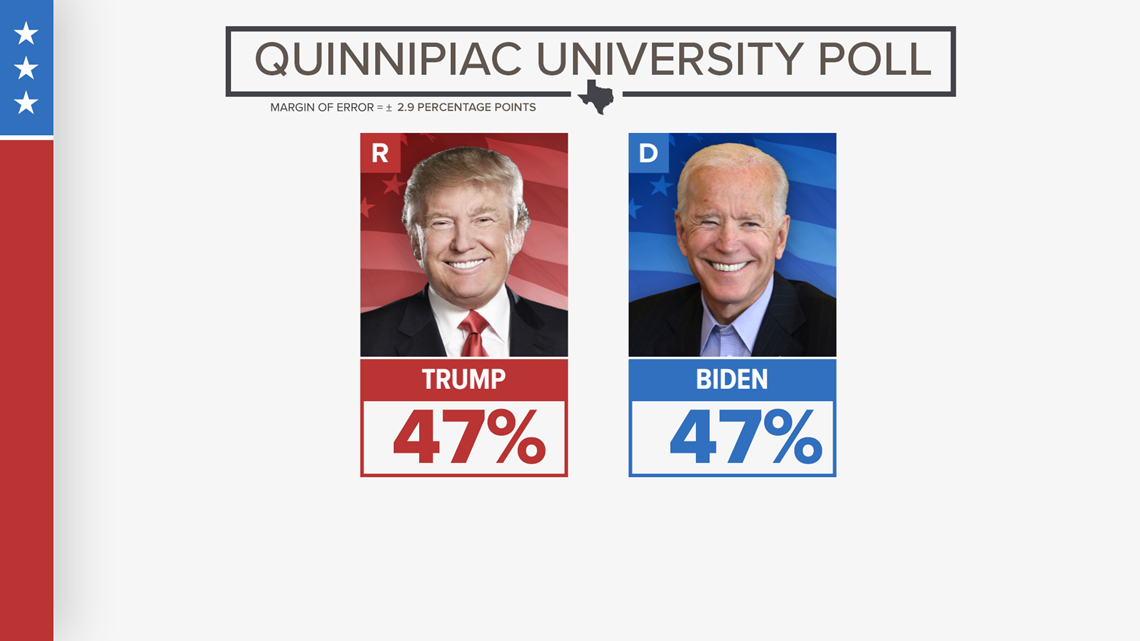 Incumbent Republican President Donald Trump goes up against former Vice President and Democratic candidate Joe Biden in the biggest race on the ballot.
In 2016, Trump took Texas' 38 electoral votes by 9 percentage points over Hillary Clinton en route to his White House win.
Recent polls show that historically red Texas could be a close contest and be a state in play for democrats. Biden and Trump are in a statistical dead-heat, according to an October poll by Quinnipiac University.
The polling has given the Biden campaign confidence, with the former Vice President adding 13 more members to its team in Texas in the final stretch before Election Day. The Biden campaign has also reserved TV ad space across the state.
Trump campaign officials continue to dismiss the notion that Biden will be a serious contender in the Lone Star state.
Pollsters believe Hispanics are the key constituency in Texas, and Hispanic voters across the state lean more towards Biden than Trump by nearly 10%.
""This poll reinforces the fact that Hispanic voters are not monolithic and have a unique perspective on this race," Texas Hispanic Policy Foundation president Jason Villalba said. "Despite Biden's nearly 10% lead, neither presidential candidate has yet to completely lock down the Texas Hispanic vote."
Texas' Latinos are on pace to become the largest population group in the state by 2022.
Hegar vs. Cornyn
:
Texas U.S. Senate race features political outsider against incumbent republican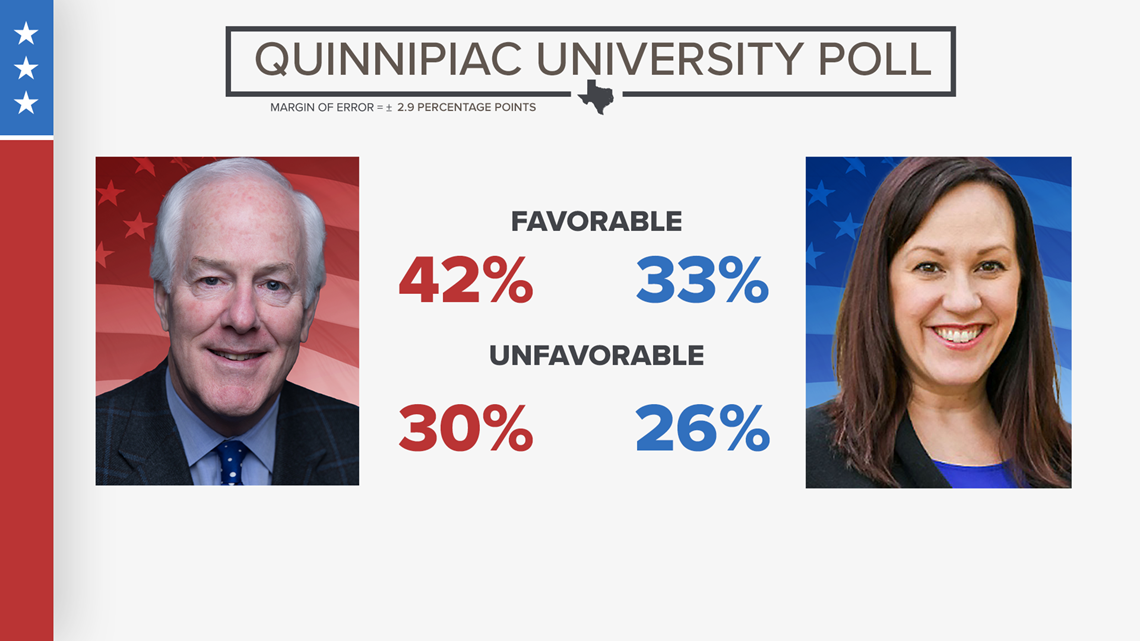 A democratic outsider is trying to unseat the republican incumbent -- something they came up short in doing in 2018.
MJ Hegar, who has never held a political office, sealed the democratic nomination in July to take on Sen. John Cornyn in November.
Cornyn has represented Texas since 2002.
For the democrats, it's a tweaked playbook from 2018 when sophomore Democratic congressman Beto O'Rourke came up 3 points short in unseating Sen. Ted Cruz. That was one of the closest races in Texas in 40 years.
The Democratic Senatorial Campaign Committee doesn't want to lose that opportunity again, and have committed at least $1 million to help the Air Force helicopter pilot in her uphill challenge.
This is the first time the committee has made a coordinated investment in a Texas general election.
"This race is a dead heat, and our increased investment reflects how MJ's campaign and the increasingly competitive climate has put another offensive opportunity on the map," said DCCC Executive Director Scott Fairchild in a statement to Politico.
Cornyn responded to the DSCC investment, saying, "This is a swamp-driven effort to make Texas kowtow to radical D.C. policies that are bad for our state and hard-working Texas families."
Cornyn has a stealthy $14 million war chest heading into the November election.
Odom vs. Stephens
:
Jefferson County Sheriff's race could be closest local race to watch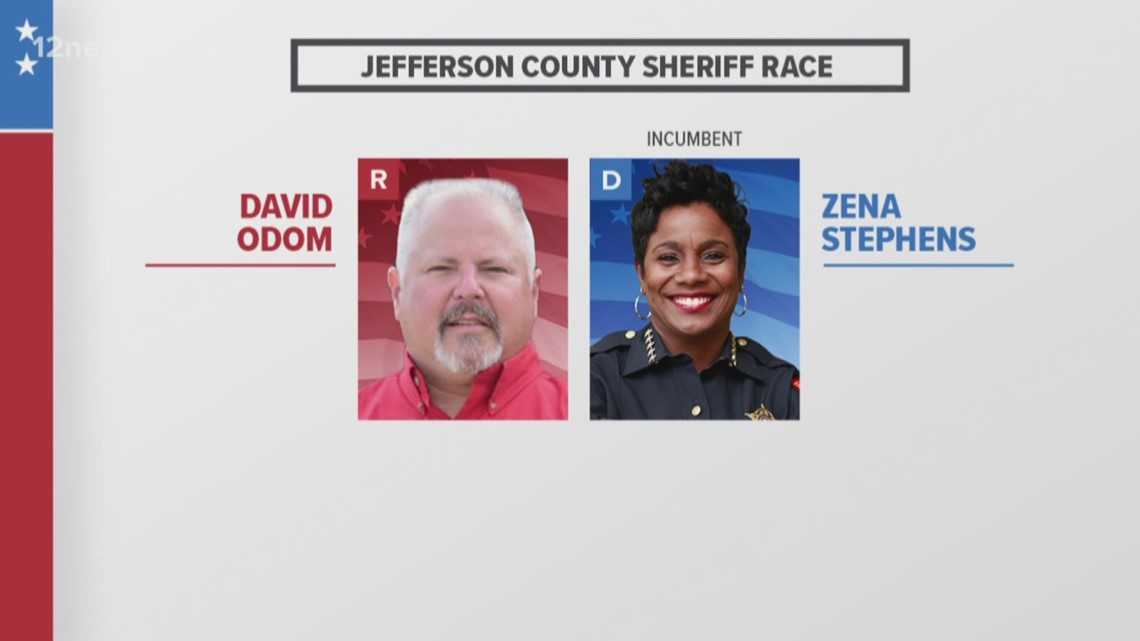 Republican David Odom enjoyed a relatively stress-free primary race in March, where he easily won with nearly 92% of the votes. But his fight against incumbent Jefferson Co. Sheriff, democrat Zena Stephens, is expected to be much closer.
Odom, a Marine veteran and retired sergeant with the Nederland Police Dept, told 12News he was humbled by his Super Tuesday victory for the Republican nomination.
He will face Stephens, the democrat who was sworn in as the first Black sheriff in Texas in 2017. When she was elected, she was one of only two Black women who held the title of sheriff in the entire country.
Balance of Power in Austin
:
Texas Dems try to take back control of Texas House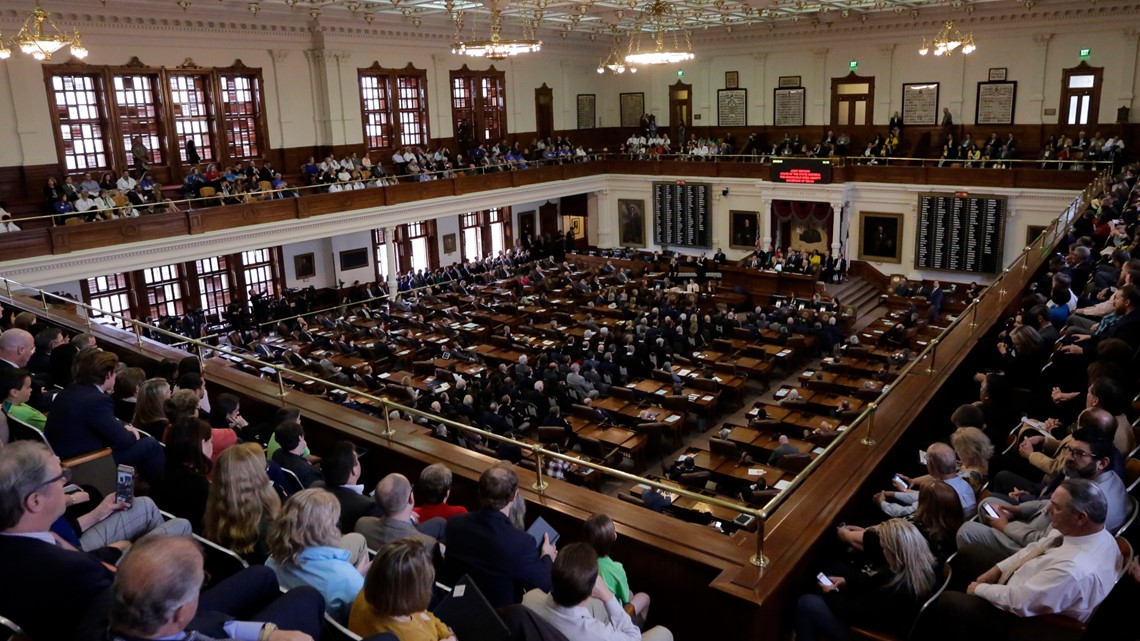 The last time Democrats controlled the House of the Texas Legislature was 2002, but the party is hoping to flip it blue in 2020.
Dems have gained 12 seats in the Texas House of Representatives in two years. They need to pick up nine more seats in November to take the House back.
The political action committee Forward Majority, which touts itself as a group "fighting to take back GOP-held state legislative chambers", plans to spend more than $6 million on 18 House races across Texas, according to the Dallas Morning News.
Dems are hoping a close Presidential race and a hotly-contested U.S. Senate race will help them pick up down-ballot races. State party leaders have recruited in potential swing districts to drum up support.
One reason so much money and resources are in play is because of redistricting. Both parties are fighting for control to redraw legislative maps to influence the state legislature as well as Congressional districts for the next decade.
U.S. House of Representative Dist. 14
:
Randy Weber to face democrat Adrienne Bell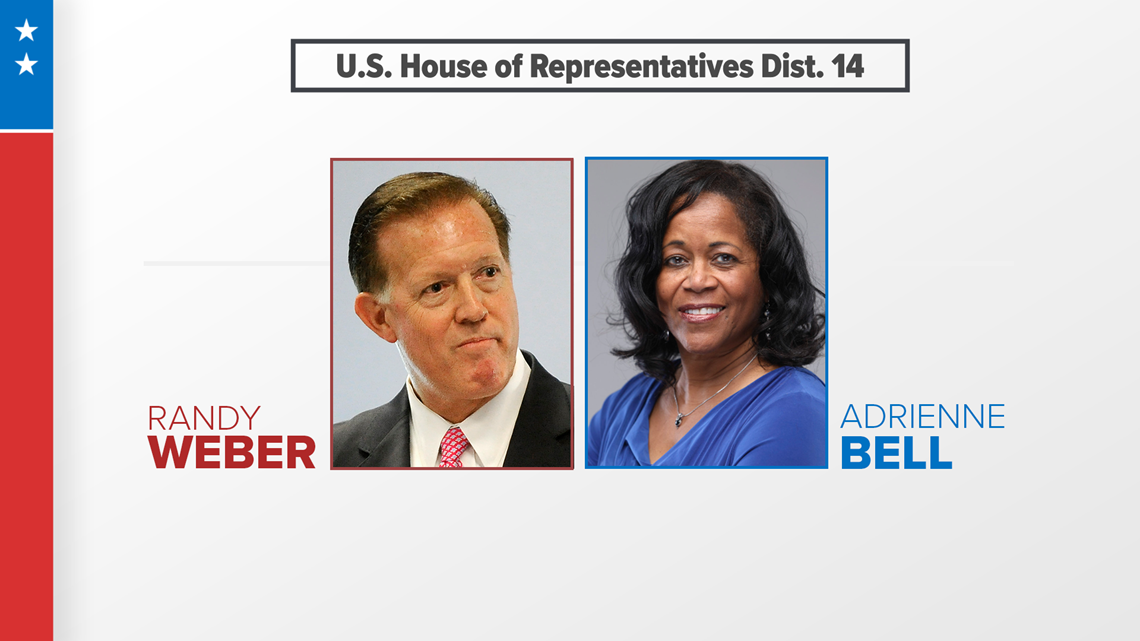 Incumbent Republican U.S. Representative Randy Weber will face Democrat Adrienne Bell in the race for District 14. This is the second time the two candidate will meet in a general election.
Weber has represented Texas' 14th Congressional district since 2013, succeeding Ron Paul. He defeated Bell 59% to 39% in 2018.
Weber, a former member of the Texas State House, is a ranking member of the Energy Subcommittee in Congress. He also serves on the Foreign Affairs Committee and is a member of the Freedom Caucus.
Bell is from the Houston area. She was part of the grassroots team that led to the re-election of Barack Obama as President. She was also a deputy field director with Battleground Texas.
Bell was one of the 118 candidates endorsed by former President Obama in August.
The 14th Congressional District stretches from Freeport to Beaumont and includes Galveston, Jefferson and parts of Brazoria County.
Texas Railroad Commission
:
Democrat Chrysta Castañeda is running against Republican Jim Wright Subtitle here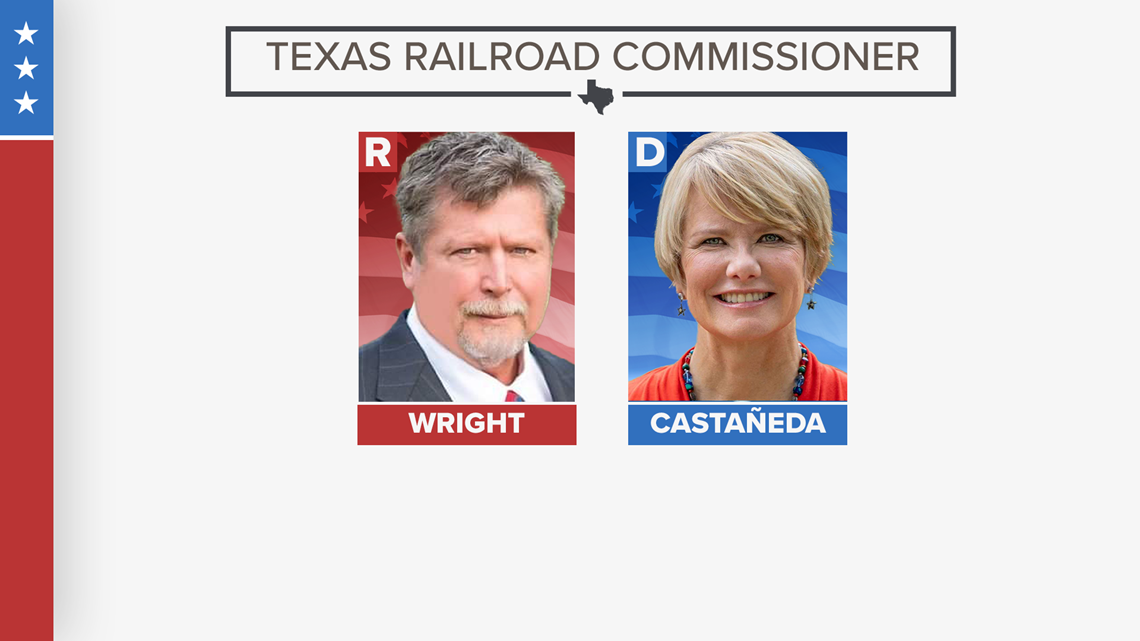 The three-member Texas Railroad Commission regulates the state's oil and gas industry, gas utilities, pipeline safety, liquefied petroleum gas industry safety as well as coal and uranium mining.
If elected, Castañeda would be the first Democrat in decades to sit on the commission, which oversees the oil and gas industry.
At the center of the race between Wright and Castañeda is how they would handle enforcing environmental protections while serving on the commission.
Castañeda is running on a platform of targeting scofflaw oil and gas companies. She said she wants to ensure those businesses follow rules that have been in place for 100 years.
"I'm simply running to get the railroad commission back on track in enforcing these laws," she said of flaring, the practice of burning off gas.
The two candidates differ on the issue of climate change and whether fossil fuels have an impact.