MILWAUKEE — North Dakota Gov. Doug Burgum plans to have a walk-through of the Republican presidential debate stage on his injured leg on Wednesday and then assess with his campaign if he can do the debate.
Burgum hurt his Achilles tendon playing basketball with members of his campaign staff on Tuesday and was taken to the emergency room. Campaign spokesman Lance Trover said that it was "unclear if he will be able to stand at the debate," set for Wednesday night in Milwaukee. He said Burgum's team would have more information later on the injury, which was first reported by CNN.
Missing the two-hour debate would be a major setback for Burgum, who is the least known of the eight candidates expected to take the stage at Fiserv Forum in downtown Milwaukee, home to the Milwaukee Bucks basketball team. The first debate of the GOP primary, which early front-runner Donald Trump has said he's skipping, is Burgum's best opportunity to introduce himself to voters.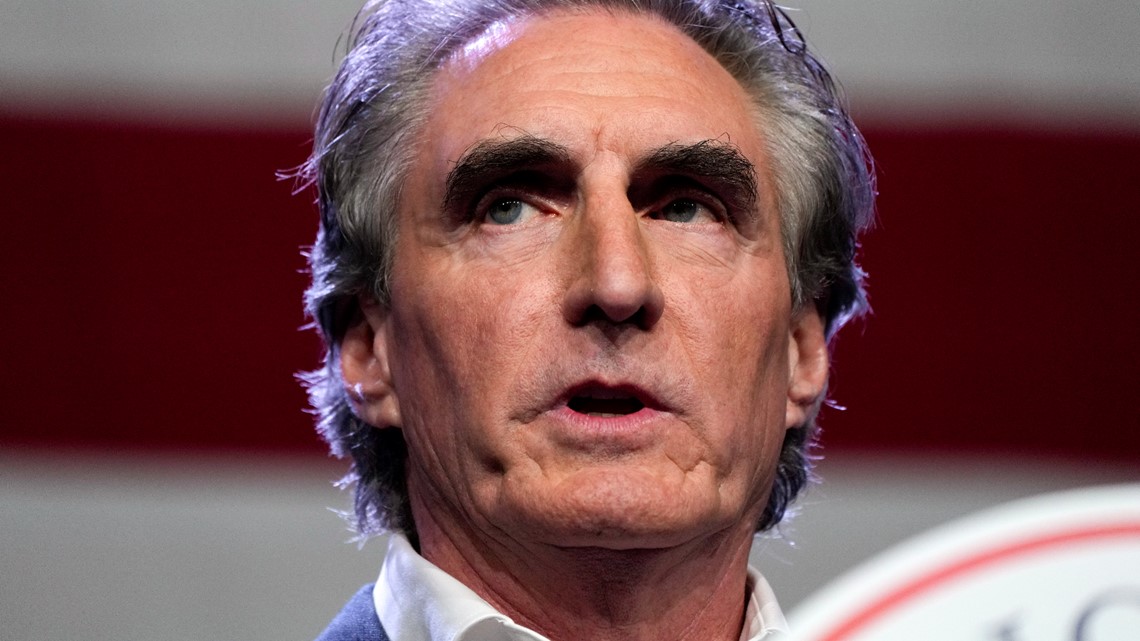 Burgum, a wealthy businessman, qualified for the debate after offering $20 gift cards to donors who gave his campaign a $1 contribution — helping him meet a requirement for the number of donors set by the Republican National Committee for participation.
The other seven candidates who've qualified for the debate and plan to be in attendance include: Sen. Tim Scott, R-S.C., Florida Gov. Ron DeSantis, former South Carolina Gov. Nikki Haley, Vivek Ramaswamy, former New Jersey Gov. Chris Christie, former Vice President Mike Pence and former Arkansas Gov. Asa Hutchinson.