HOUSTON — Frank Forsberg has lived a long and adventurous life.
He served in three wars -- World War II, the Korean War, and the Vietnam War.
Still a Navy man at heart, he loves cruises. He and his wife Velma are celebrating his 102nd birthday on a cruise out of Galveston this summer.
"I don't feel 102. I feel, probably 100," Frank joked. "The ocean. I love the ocean. We both love to sit on the patio and watch the world go by."
The couple met through an online dating site nine years ago. He said they've been on at least nine cruises together since.
It was onboard a cruise last year that the centenarian had trouble breathing. After being evaluated by a cardiologist, he learned he needed valve replacement surgery.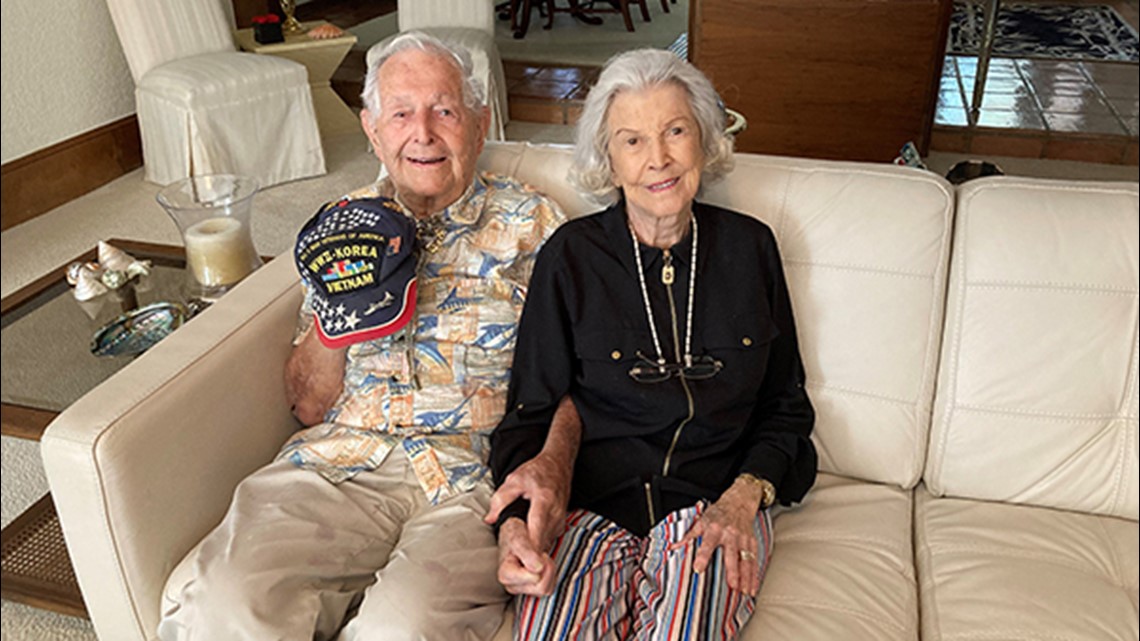 Although risky at his age, Frank's team of doctors at Houston Methodist Willowbrook believed he could handle it.
"He's been through three wars - WWII, Korean War, Vietnam War," said Dr. Devon Parikh, Houston Methodist Cardiology. "He's a survivor and a fighter, but at the same time his overall health has been incredible."
Frank says he bounced right back after a minimally invasive surgery.
Now he's ready to set sail. His secret to a long, healthy life is drinking plenty of purified water and eating healthy.
He also has good genes. His mom lived to be 102 years old. After more than 100 years, he's still following his parents' advice.
"My dad says keep busy, study all the time, and don't get a tattoo," Frank said.