According to local lore there may be several local haunted spots around Southeast Texas including the Bragg Road Ghost Lights in Saratoga.
According to the legend if you travel down the old logging road in the dark of night you can see a light flickering on and off in the distance.
The light is supposedly the lantern of a railroad worker looking for his head which he lost in a train accident.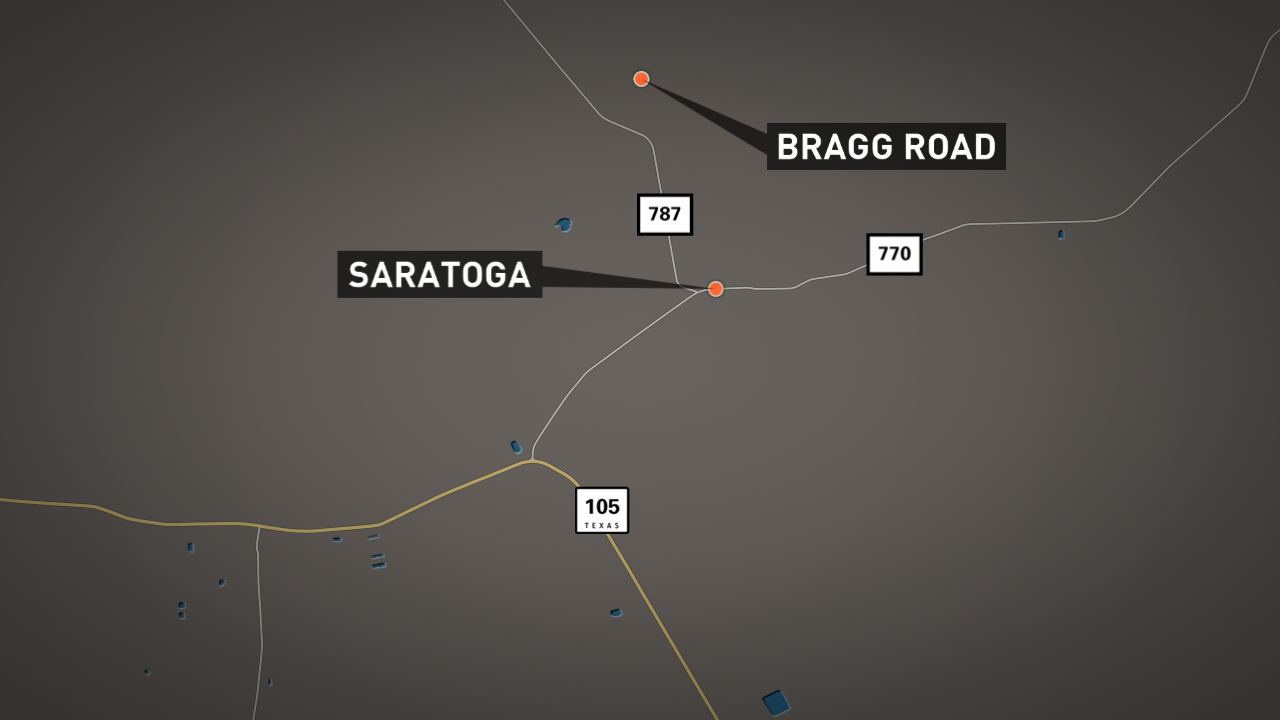 Here's the full list of the site's picks for haunted Texas places...
La Carafe - Houston
Presidio La Bahia - Goliad
Baker Hotel - Mineral Wells
Spaghetti Warehouse - Houston
The Jefferson Hotel - Jefferson
Hotel Galvez - Galveston
Granbury Opera House - Granbury
Emily Morgan Hotel - San Antonio
Bragg Road Ghost Lights - Saratoga
Elder Street Artist Lofts - Houston
Littlefield House - Austin
Driskill Hotel - Austin
The White Sanitarium - Wichita Falls