PORT ARTHUR, Texas — The city of Port Arthur received some big news on Wednesday when the largest refinery in Southeast Texas annouced it was planning to buy and renovate two downtown buildings.
Motiva confirmed Wednesday that the company is in the process of purchasing the World Trade Building and the Federal Building in downtown Port Arthur.
The company says the buildings will then be renovated to provide office space for hundreds of refinery employees and contractors.
"An angel came in Motiva and they said well we're going to help you guys out," Chief executive officer for the Port Arthur EDC Floyd Batiste told 12News.
The two buildings, which face each other on Austin Avenue, have sat vacant for decades.
"This gives us the opportunity to expand our footprint and utilize existing architecture that's already in the area and move in non-operational and non-service personnel offsite to a more collaborative and functional environment," Motiva deals manager Jay Hall told 12News in a phone interview Wednesday.
Hall said it will take about two and half years before the first round of staff will move in.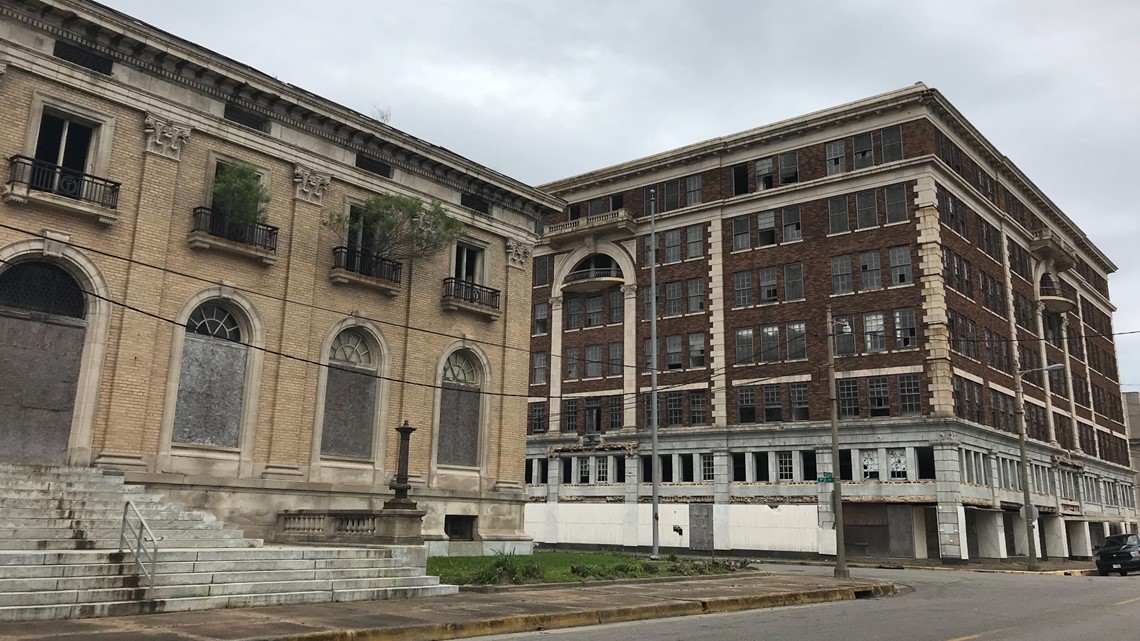 The buildings will be used as office space for employees who don't need to be onsite at the refinery.
Batiste believes the move is the spark the city needs to grow.
"Eventually you're going to see restaurants coming in here, your going to see small craft shops coming in here and other things to accommodate the growth that's going to be coming here," Batiste said.
Motiva doesn't plan to tear down the newly purchased property, but upgrade the inside.
"This gives us the opportunity to retain the integrity and the look of that architecture," Hall said.
"They're nice buildings, they are neat and from an architectural standpoint they are outstanding," he added.
He says this is a growth project, meaning a couple hundred employees will work at the locations to start but more will gradually follow.
The decision Motiva made to invest in Port Arthur aims to turn around the narrative for the city.
"It's difficult for people to come in here and invest in a very blighted community," Batiste said.
"Motiva made the decision to do that, they're going to change that blight into something bright," he said.
Hall expects the purchase to be finalized by May 15.
Motiva is purchasing two historic buildings in downtown Port Arthur. Options were secured on the two privately owned buildings – the Adams Building and the Federal Building – and due diligence as well as structural and environmental assessments started the second week of January. Motiva executed the options this week, and expects to close the transaction within the next 45 days.
Motiva will begin developing a rehabilitation plan on these two buildings immediately, working closely with local and state officials for appropriate permits. Until we complete the purchase (close the transaction) and finalize our redevelopment plan on the properties, we cannot accurately evaluate how long rehabilitation will take. Redevelopment will be a multi-year process.
Once renovated, these two buildings will provide much needed office space for Port Arthur Refinery employees/contractors who are not directly involved in refinery-specific maintenance or site operations.