BEAUMONT, Texas — A group is making their way across the country on Harley-Davidson motorcycles to bring awareness to challenges veterans face and raise money for an important cause.
Twistin' Wrist for the Troops' cross-country tour began in Daytona, Florida. Members of the organization are veterans from the Navy Seals, Special Forces and Special Ops groups.
The motorcycle group rolled into Beaumont Friday and their ride will end in California. Their stop in Beaumont includes a special fundraiser that takes place at Cowboy Harley-Davidson of Beaumont Saturday, and they are being welcomed with open arms.
"They are making sure their brothers and sisters have the support that they need," Robin Troy, Harley Davidson media representative, said.
The fundraiser, which is set to be a fun event filled with live music and crawfish, and the coast-to-coast trip is set to help spread the message that the mental health of veterans is a top priority.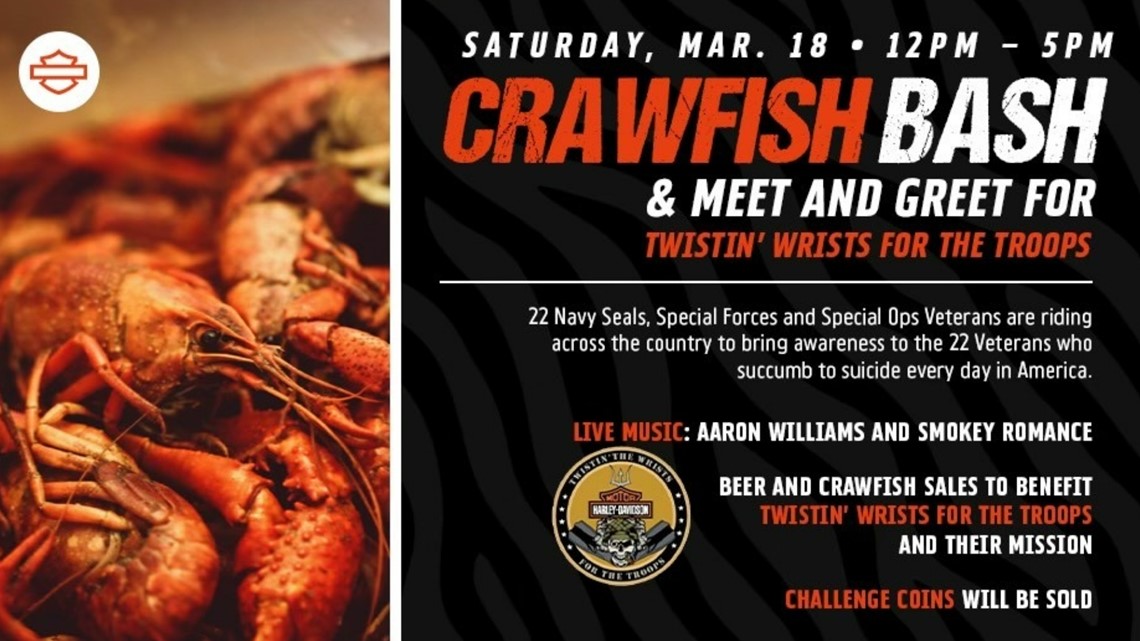 "We are so grateful that they're coming here and going to be with us for two whole days," Troy said. "They are going to get to see the veterans' memorials in our area and meet a lot of the veterans."
Every day at least 22 veterans die by suicide, according to the Military Veterans Project. Members of Twistin' Wrist for the Troops want people to know about the challenges veterans face after they complete their service.
They are devoted to education and awareness and ready to put mental health in the spotlight. For Jesse Clay, who is the founder and director of the organization, the mission is personal.
"I saw people at different events and different bases and I was hearing, 'Oh did you know so and so has passed?' 'Wow, they are kind of young,' and I hadn't really thought about the possibility that they had committed suicide," Clay said.
Clay explained how the money raised will help veterans in need.
"Some of it will be given to the Miracle Network, which helps military members get from point A to point B, no matter where in the country, for medical treatment," Clay said.
Twistin' Wrist for the Troops will be on the road for two weeks, with their final stop being in San Diego.
Also on 12NewsNow.com…