BEAUMONT, Texas — Animal care officers are warning of the penalties one could face after a woman dumped a box of puppies outside of a shelter.
On Saturday, September 16 around 11:11 a.m., a woman in a white car was caught on surveillance video pulling up to the Beaumont Animal Care parking lot, taking a large box out of her trunk and leaving the box of precious pups outside.
"Luckily there was a family that was on the process of walking out the doors with their new puppy when they happened to notice the box of abandoned puppies by the door. So, they were able to come in and let us know," said Beaumont Animal Care Marketing Coordinator Viviana Lopez.
Animal care officers say they respond to calls like this all over Beaumont a couple times a week, but abandoning a pet at a shelter happens more often than one may think.
"Unfortunately, it happens more often than we would like. In a year, it can happen anywhere between 10 to 15 times. It's not always puppies in a box sometimes it's adult dogs that are being tied to our fence or sometimes just puppies left in kennels by the front door," she said.
Sometimes, animals get left overnight and that can be dangerous.
This makes the shelter's job harder when it comes to helping these pets find a new home.
"We wanted to mostly be able to locate the family. It's important to be able to know the background an animal comes from, like what breed is it? How old are they? Have they received any type of medical care?" Lopez said.
The six puppies that were dumped are healthy and ready to be adopted soon. They are believed to be Pitbull or Rottweiler puppies between eight to 10 weeks old.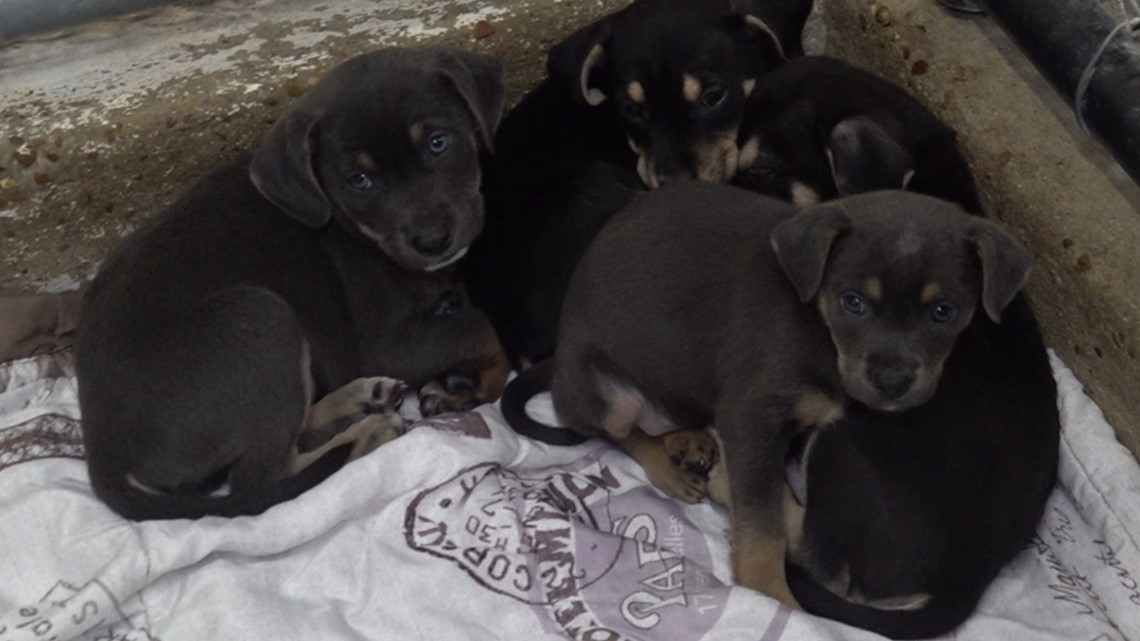 Animal care officers say with just a picture or video footage of your license plate, a citation can be sent to you in the mail.
Jalen Lopez found a stray pup under his car on Saturday. He went to the shelter Tuesday to turn the pup in.
Surrendering a stray pet is free.
"It was a super easy process, I mean, I just walked in filled out a form, and took like less than a minute, so it was a super easy process," Lopez said.
Shelter employees suggest getting your pets spayed and neutered, so you don't find yourself with an unwanted litter of animals.
If you are a pet owner who wants to surrender your pet to Beaumont Animal Care, it'll cost you $50.
Also on 12NewsNow.com...