The Texas Department of Public Safety and the Hewitt Police Department want the public's help to identify a man whose remains were found in 1978 in Hewitt.
The man's body was found on April 3, 1978 in a drainage culvert underneath FM 2113, just east of the intersection with FM 1695 in Hewitt.
He was the victim of homicide and had been killed within a few days of the body being discovered.
A DPS/Texas Rangers' forensic artist was able to develop drawings of the victim, his tattoos and his clothing based on crime scene and morgue photographs.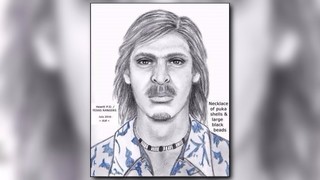 The victim was white, 5 feet 8 inches tall and weighed about 128 pounds, with brown eyes and shoulder-length light brown hair, a moustache and a small goatee.
At the time of his death, he was wearing Levi's jeans, brown boots and a long-sleeved shirt with a dark blue/white floral pattern. He was also wearing a white puka shell necklace with black beads. A silver-colored "Snoopy" medallion was found at the scene.
The victim had three crude tattoos: a cross inside the shape of a heart on his upper left arm, the word "Peace" on his left forearm in capital letters , and the letters "RB" on his upper right arm.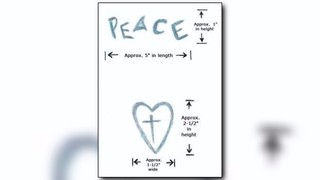 Anyone with information about any missing person matching this description should contact Hewitt Police Department Sgt. Chad Kasting at (254) 666-6272 or the Missing Persons Clearinghouse at (800) 346-3243.
DPS encourages anyone with a missing relative from any time period to submit a familial reference sample of DNA by contacting the agency that investigated the disappearance.
The process is simple and free, usually consisting of a simple cheek-swabbing, but must be done via a law enforcement agency.