BEAUMONT, Texas — Organizers of the first 409 Day excitedly welcomed more than 1,200 guests to the newly renovated Tyrrell Park Nature Center in Beaumont Saturday.
409 Day is now an annual event that will be celebrated on the last Saturday in April. This was made official by a city proclamation from both Beaumont and Port Arthur.
"409 Day was established to celebrate community," Danielle Sutton, 409 Family co-founder, said. "To bring us all together for a day of fun and joy together where we could appreciate all the goodness in our area, and demonstrate how we're all better together, and I think we definitely accomplished that."
The Saturday event was filled with live music and entertainment from area favorites such as, "Ole Lonesome, acoustic duo Caleb & April, and community partners like Beaumont Community Players, youth musician Emery Carlock, and The Andre Harness Quartet." There were more than 70 vendors and participants.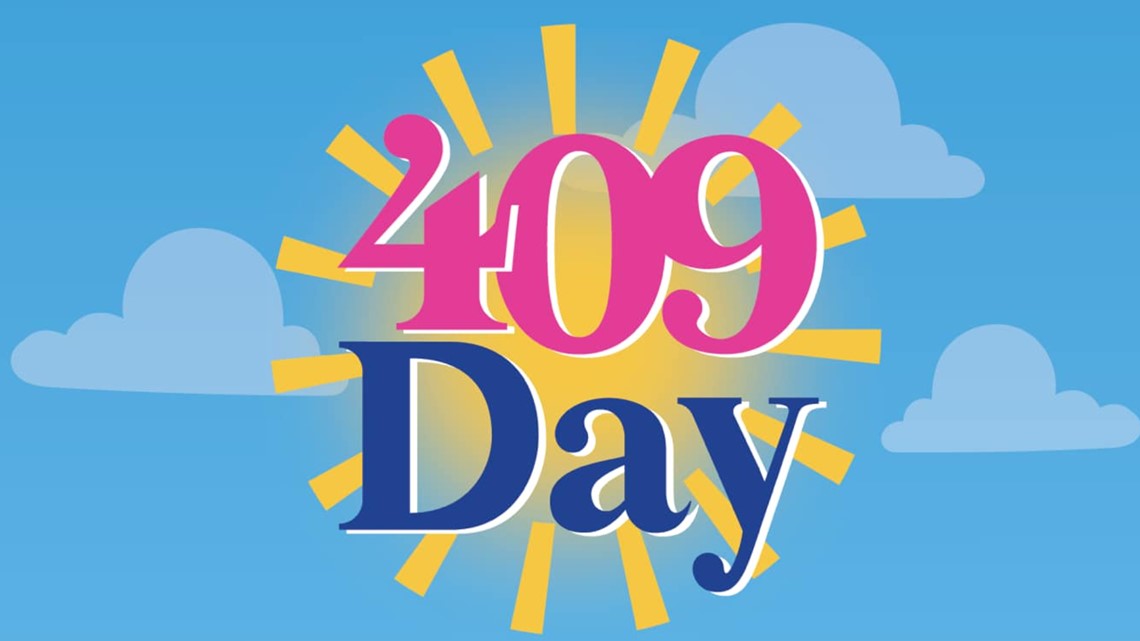 Also in attendance was area dance studio Deonna's Dance World. The studio kicked off 409 Day, and SETX Line Steppers offered a break between sets mid-afternoon and invited guests to join them in line dancing.
Attendees had the chance to enjoy a free kids zone that included inflatables, face painting, free crafts and more.
Those who attended were about to park in any lot within Tyrell Park except for the golf course. Attendees enjoyed activities as they waited on a free shuttle to 409 Day.
The activities included a free scavenger hunt at Beaumont Botanical Gardens, $10 pony rides at Tyrrell Park Stables, and a mini archery lesson at Tyrrell Park archery range from Junior Olympic Archery Development team, The Spindletop Straight Shooters.
Those over the event thanked the Beaumont Police Department, Beaumont Fire/EMS, and the City of Beaumont Parks Department for ensuring the event ran safely and smoothly.
"Organizers would also like to thank event sponsors for generously donating to ensure a free, family-friendly event that could be enjoyed by all: Eastex Urgent Care, Humana, New Path Therapy & Wellness, Roy West for Mayor of Beaumont, and ExxonMobil Beaumont," organizers said in a release.
Event organizers are inviting everyone to save the date and get ready to celebrate the second annual 409 Day on April 27, 2024.
Also on 12NewsNow.com ...