JEFFERSON COUNTY — A Port Acres family is searching for its 4-year-old dog Daisy who was in the front cab of a pickup truck during a rollover crash in Jefferson county Sunday afternoon.
The 30-year-old driver John Bourgeois II who owns the dog was released from the hospital on Sunday night.
His step-father Hadrian Smith and mother Carol Toups spent hours looking for the mixed lab this afternoon.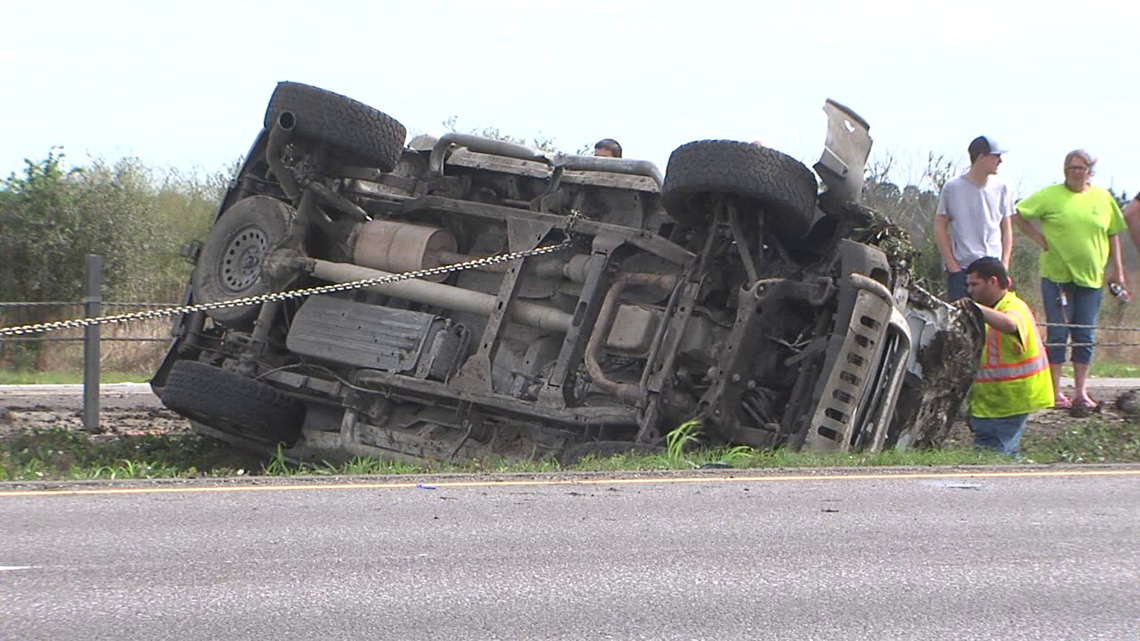 She was last seen running west bound on I-10 after a rollover crash on Sunday afternoon.
DPS troopers responded to the wreck on I-10 near Smith Road around 2 p.m.
A spokesperson with DPS said Bourgeois II veered off the road but then over-corrected and was struck by a truck tractor semi-trailer.
The truck then hit the inside cable barrier and flipped over.
Bourgeois was pulled out of the car with the help of firefighters and good Samaritans.
"He has a lot of angels and we are grateful or them," said his mother Carol Toups.
Toups said her son is recovering but is desperate to see his dog again.
She helped place food on the ground on the side of the interstate just in case Daisy comes back and is hungry.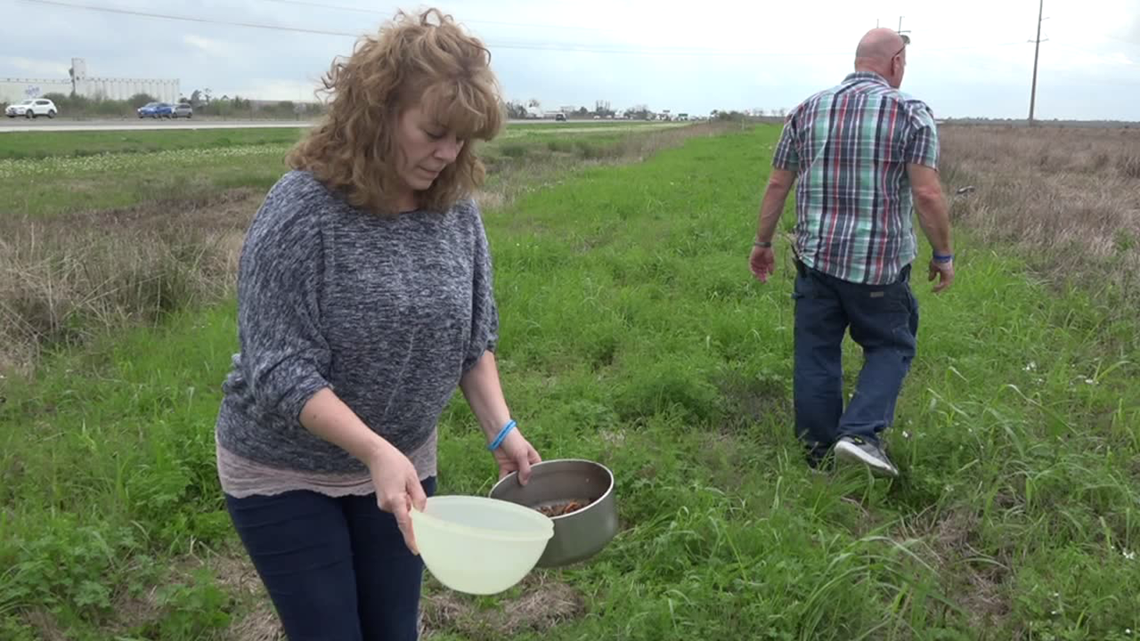 "She's a family member, she is," said Toups.
12news shared the post about the missing dog on Facebook and it was shared over 1,900 times.
Smith said he is touched by how many people have contacted him to try and help find his dog.
"The people that are doing this... is just wow," said Smith.
The family did not have any luck finding Daisy but the search is far from over.
Daisy has a camouflage collar with her name on it.
If you happen to see the dog call Hadrian Smith at 409-344-1154.
EDITOR'S NOTE : A previous version of this story reported incorrectly that the dog was riding in the bed of the truck when the wreck happened. She was actually riding inside the cab of the truck. 12News regrets the error.