BEAUMONT, Texas — A Beaumont mother reached out for help after a brutal attack and was met with the love and support of the Southeast Texas community.
"It's been very humbling to see people support me even though they don't really know me," Brittany Morris, a Beaumont mother, said.
Morris is a mother of twin boys. In August 2019, her ex-boyfriend viscously stabbed her eight times.
The brutal attack left her paralyzed and she now relies on a wheelchair.
Morris said the recovery process and having to learn to live life with paralysis was tough, but she got through it for her sons. She refused to let her disability define her.
After the attack, Morris went on to graduate from the Lamar Institute of Technology and has since gotten her driver's license. She is facing another obstacle as she tries to jumpstart her life.

Morris is trying to raise $50,000 to get a specially-modified van so she can keep taking care of her sons.
"I know this van can help us to overcome the barrier of being unstable, financially unstable," Morris said. "Because without transportation, how can you become stable?"
The Beaumont mother believes getting the van will do more than provide her with transportation. She feels it will make her more independent and allow her to leave something for her sons.
"Stability for them that they can learn from me and generational wealth and I have to start now because you don't know how long you have," Morris said. "Any day could be your last."
American Lift Aids, a non-profit organization, will modify the van at no cost to Morris. The modifications will include removable seats and a wheelchair ramp.
The state will pay for the modifications, but Morris has to buy her vehicle.
A fundraiser for Morris was started in May 2022. Donations to the fundraiser have doubled since her story aired on Friday, January 20, 2023 on 12News.
"I didn't think I would get too much support because of how hard I was trying," Morris said.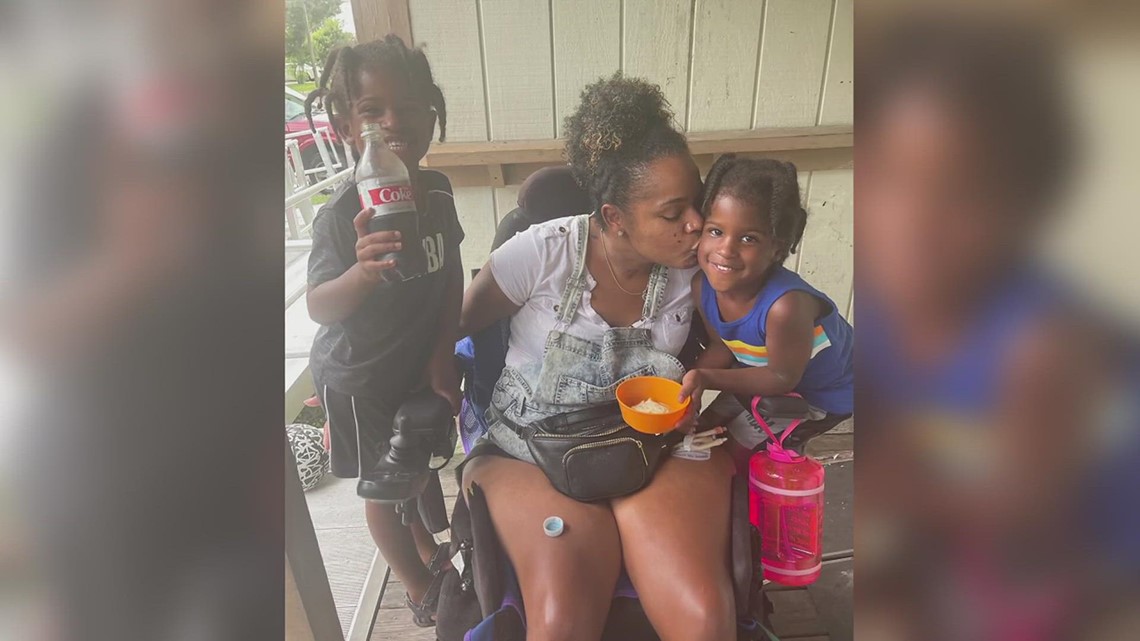 Before Friday the fundraiser had raised a little more than $2,600. By Tuesday, it raised more than $5,000.
Morris is grateful to everyone who donated and happy her story resonated with so many people.
"To have a community of support is just one of the greatest feelings," Morris said. "It was very humbling to see that I actually gave hope to somebody else, that no matter what, you can still come out resilient."
For the Beaumont mother, it has been amazing to see people she never met react to her story. She appreciate the love she has received from Southeast Texas.
"The feeling has been wonderful and much appreciated," Morris said. "I have been trying to reach out to everyone that donated and send them a thank you note to recognize and appreciate their gift."
While Morris has raised more than $5,000, it is only a fraction of what she needs to buy the van. Those who would like to donate can do so through her Spotfund fundraiser.

Also on 12NewsNow.com ...