BEAUMONT, Texas — Staggering new numbers show Texas could be several days away from peak COVID-19 cases across the state but just days away from running out of ICU beds.
KEY TAKEAWAYS
April 24: Texas could run out of ICU beds
May 6: COVID-19 cases expected to peak in Texas
May 6: Peak of 161 COVID-19 deaths in Texas
August 4: 6,392 COVID-19 deaths across the state
The IHME says that if current projections hold, Texas will run out of ICU beds on April 24. The research group says that Texas has 2,259 ICU beds across the state.
The research group says May 6 will likely be the day the virus peaks in Texas. IHME believes that on that date Texas will be using the most resources to fight the virus. That's just over a month away.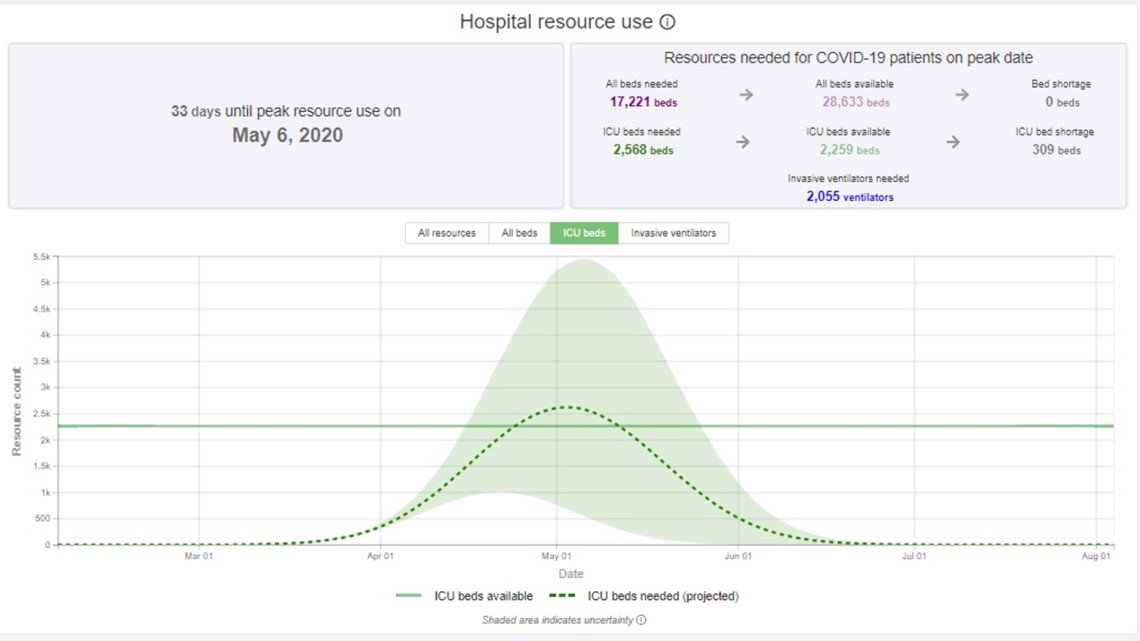 The research group is basing its information on data of the virus in the U.S. and assuming full social distancing continues through May 2020. Currently, social distance guidelines expire on April 30.
It's a grim projection as COVID-19 cases continue rising across Texas. But the IHME says when it comes to all resources -- hospital beds, ICU beds and ventilators -- Texas never comes close to reaching a maximum capacity.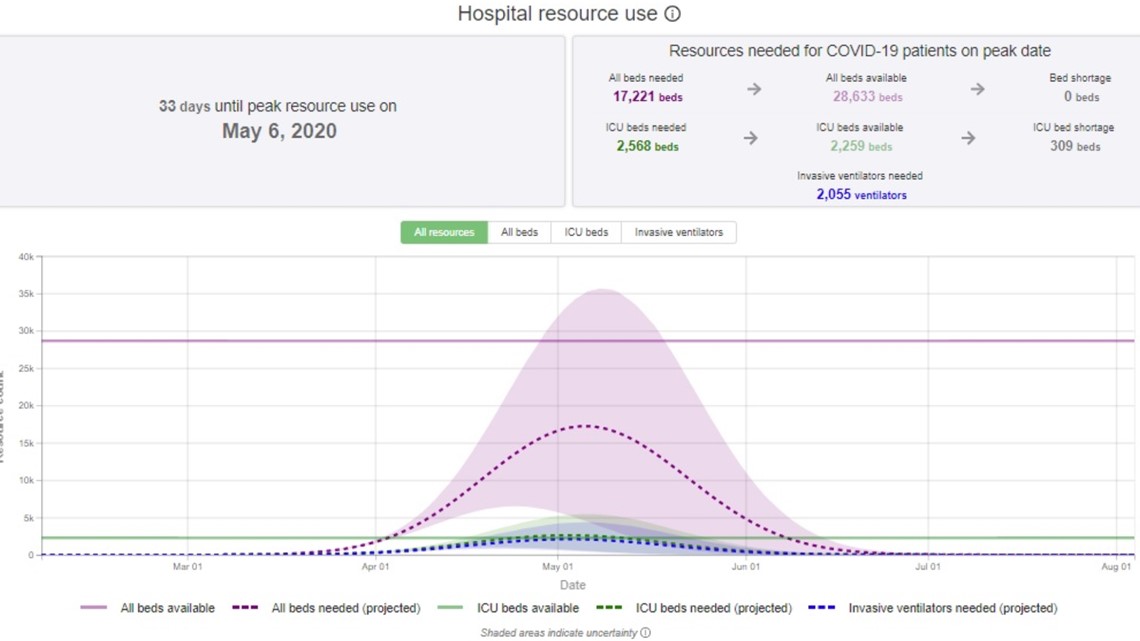 IHME projections show Texas is still 33 days away from a projected peak in daily deaths. By May 6, there could be as many as 161 COVID-19 deaths.
IHME believes Texas could see 6,392 deaths by August.
After the peak in May in Texas, cases are expected to slowly dwindle across the state. Still, Texas could see cases until the end of June. That's about the same projections the group has for the U.S. as a whole.
Texas fares much better in the IHME projections than its neighbor to the east. The research centers believes Louisiana is six days away from reaching peak resources. The group believes the state could run out of hospital beds by April 6.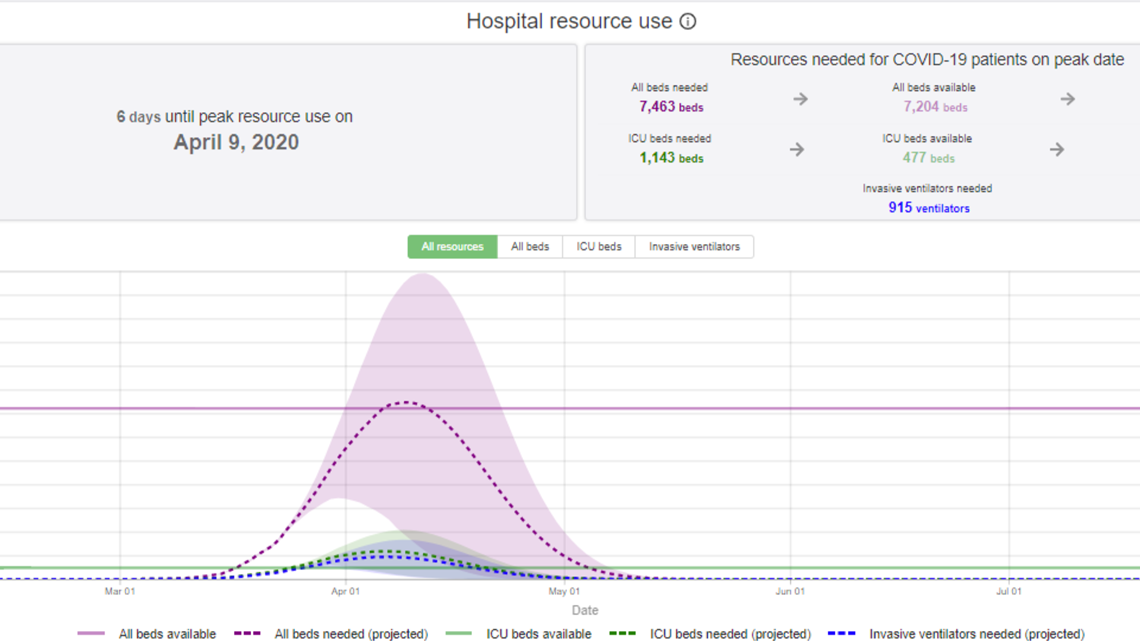 IHME projections shows Louisiana could be seven days away from a peak in daily deaths. That number is expected to be 76 as soon as April 10.
The group believes the United States will see as many as 93,531 COVID-19 deaths by August 4, 2020.
Dr. Deborah Birx, the White House's coronavirus response coordinator, said the U.S. could see 100,000 to 240,000 deaths from COVID-19 if social distancing is maintained.