TYLER COUNTY, Texas — One adult is dead and several are hurt, including children, after a crash north of Warren on U.S. 69 according to Tyler County Sheriff Bryan Weatherford.
DPS identifies the man killed in the crash as James Craft Jr., 42, of Woodville. Doug Sheffield, 62, of Warren and Robert Craig of Wildwood were taken to hospitals with serious injuries. There were nine people on the bus, six of those were children ranging in age from nine to 14.
The injured children are not believed to have life-threatening injuries.
The crash involved a church bus according to Weatherford. Several people have been taken to hospitals, including one by medical helicopter according to Weatherford.
He says the bus was heading into Warren when it veered off the highway and ended up on the side of the road.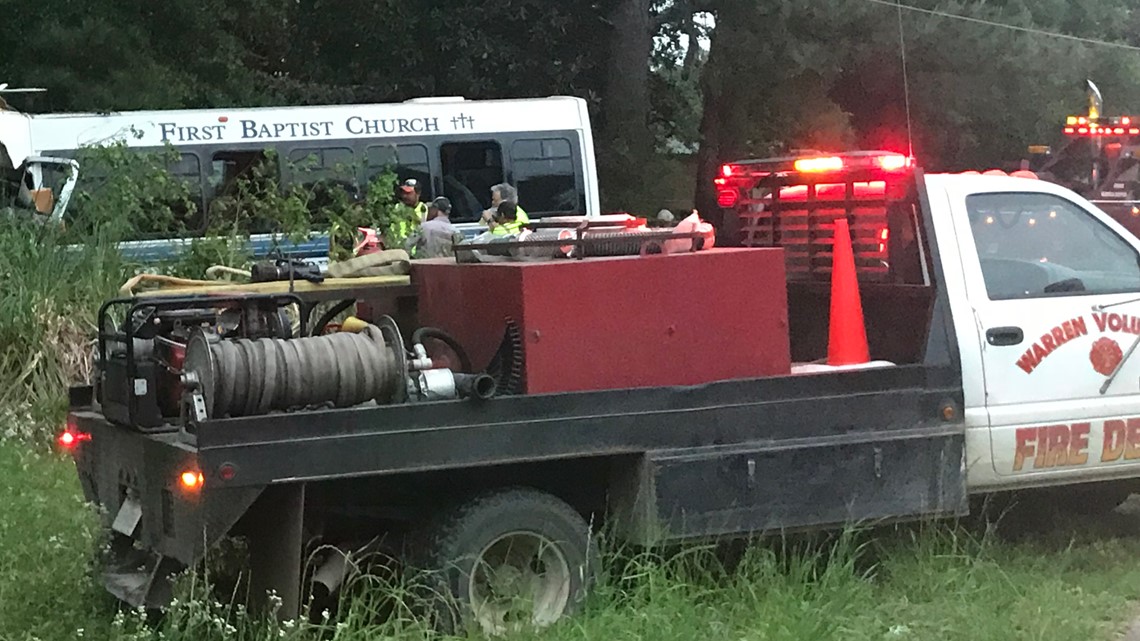 At approximately 5:30p.m., the Texas Department of Public Safety (DPS) received a report of a multiple vehicle crash on US 69 in Tyler County. The crash occurred just North of Warren, Texas.

Initial reports indicate that a Warren Baptist Church bus was traveling southbound on US 69 in Tyler County. According to witnesses, a passenger vehicle pulled out from a driveway in front of the bus. In an attempt to avoid colliding with the vehicle, the driver of the bus tried to maneuver around the vehicle, but lost control. The bus traveled off the roadway and struck a tree.

At the time of the crash, there were nine (9) occupants on the bus, including six (6) kids ranging in age from 9-14.

The driver, 38-year-old Robert Craig of Wildwood, was transported to a local hospital with serious injuries.

One of the adult passengers, 62-year-old Doug Sheffield of Warren, was transported to a Beaumont hospital with serious injuries.

The second adult passenger, 42-year-old James Craft Jr. of Woodville, was pronounced deceased by Justice of the Peace Trisher Ford at the scene.

The children were transported to separate hospitals and their injuries are not believed to be life threatening. Two children were transported to Tyler County hospital; two children were transported to Baptist hospital and one child was transported St. Elizabeth hospital. The final child was transported by personal vehicle to a Beaumont hospital.

All northbound and southbound traffic lanes of US 69 were closed for approximately two (2) hours, but have since reopened.

All information is preliminary as Troopers investigate this fatal crash.

There are no additional details to be released at this time.