BEAUMONT, Texas — A 56-year-old man who was accused of stabbing a Beaumont man to death in 2020 was found not guilty on Thursday.
Beaumont native Ronald Laverne Crawford is charged with 2020 murder in connection with the death of 26-year-old Grady Aaron Rothkamm. His trial is being held before Judge John Stevens.
(EDITOR'S NOTE: Above video is from April 1, 2020)
Crawford rejected a plea deal, just before jury selection began Tuesday morning, that would have sent him to prison for 35 years.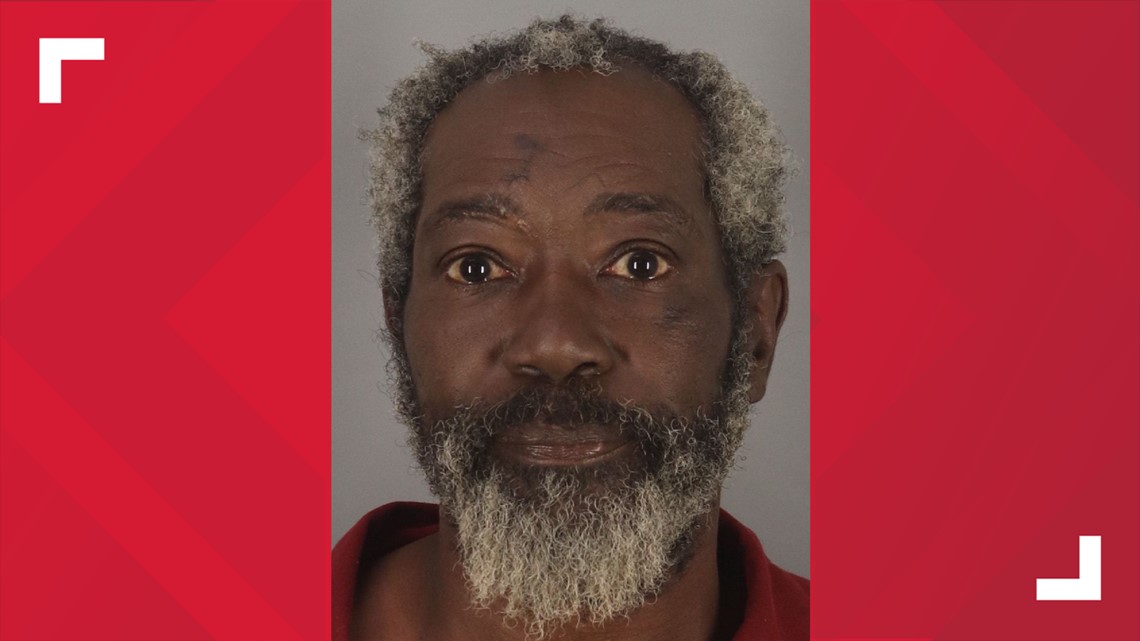 The first person to take the stand during the second day of trial on Wednesday was a store clerk located off of Highway 90 on Major Drive. She claimed to have known Crawford, saying he was a frequent customer at her store.
The clerk testified that detectives came to the store to get surveillance camera footage. The video that was played in court showed Crawford walking near the store with a knife that was in holder, not in his hand.
The second person to take the stand was Beaumont Police Officer Wilks. Wilks testified that she saw Rothkamm laying in a front yard when she arrives.
Wilks said Rothkamm was laying on his stomach, bleeding and did not appear to be breathing.
Wilks testified that she questions witnesses at the scene and they said, "Butch" was the person who killed Rothkamm. Crawford allegedly also goes by Butch.
Wilks body camera footage was played in court.
Another police officer also took the stand Wednesday. He testified that he does scene drawing to help with investigations.
The officer said he responded to the scene to do laser mapping of the crime scene.
Prosecutor Mike Laird began opening statements on the first day of trial Tuesday. Laird told the jury they will hear how events played out the day Rothkamm died.
Laird said the hear would hear about the argument between Rothkamm and Crawford that took place at a car wash the day Rothkamm died. Laird also told the jury they would hear about how Crawford and Rothkamm met again at a gathering the same day.
Laird said surveillance video would show the two involved in a fight including the stabbing.
Defense Attorney W. C. Radford began opening statements by telling the jury there are two sides to every story. Radford said Rothkamm had weapons in his car, had sent a text message earlier in the day saying, "I'm going to get him," had twice the legal limit of alcohol in his system that day and was high.

Radford told the jury Rothkamm was half Crawford's age and charged him. Radford said the jury will see self defense was warranted in this case
The deadly stabbing happened on Tuesday, March 31, 2020. Beaumont Police responded to the 9300 black of Riggs Street after receiving a call about a victim of a stabbing.
Responding officers found Rothkamm suffering form multiple stab wounds. He was pronounced dead at the scene.
Police later learned there was an altercation between Rothkamm and another person. The person, later identified as Crawford, began to stab Rothkamm multiple times and fled the scene on a bicycle before police arrived.
Police obatined a murder warrant for Crawford and arrested him.
Officers were sent to the 9300 block of Riggs Street just before 10 p.m. on March 31, 2020 according to file stories.
When the arrived they found Rothkamm, who had been stabbed multiple times according to police.
Investigators learned that an altercation between the two men escalated into the stabbing.
Police were told that Crawford left the scene on a bicycle.
This is a developing story. We will update with more if and when we receive more confirmed information.
Also on 12NewsNow.com…