SILSBEE, Texas — While helping EMS with a medical call, Beaumont Police found an 87-year-old who was wanted in connection with a deadly Thursday morning shooting.
The shooting happened around 8 a.m. in the 1000 block of Bonner Street, according to a news release from the Silsbee Police Department. Officers arrived at the scene and found the body of June Jeffcoat, 77, of Silsbee.
On March 16, 2023 at around 7:50 a.m., the caregiver arrived the residence to provide care for Jeffcoat.
The caregiver told police when she knocked on the door, Jeffcoat said "come in", but Norman Dean Land said "come back later, we are busy," according to a probable cause affidavit. Land is charged with murder in the death of Jeffcoat.

The caregiver said she told Land she needed to go in, but Land responded saying, "you can come in if you want to but your [sic] is going to get shot too."
The caregiver returned to her vehicle, at which time she claims to have heard one gunshot from inside the residence, according to the affidavit. When officers and detectives got to the scene, they found Jeffcoat in a large chair in the dining room of the house, dead.
Jeffcoat appeared to have two gunshot wounds to the abdomen, but due to the amount of blood, officials believed there was another wound somewhere other than her stomach.
It was later discovered that Jeffcoat had another gunshot wound around the left kidney.
A man told officials Land showed up at his residence after the incident saying he was going to be in trouble.
Land claims he got into an argument with Jeffcoat over a purse and shot her twice, causing her to fall into a chair. After falling into the chair, he said he shot her a third time, according to the affidavit.
The man said Land told him he left the gun at the house behind a door.
Land's mail and some of his belongings were found in Jeffcoat's residence scattered on the floor of the dining room, according to the affidavit.
Jeffcoat's loved ones described her as sweet woman, who did not bother anyone and would give anyone in need the shirt off her back.
"My aunt was a loving and kind woman who loved her family and stayed to herself," Shawanna Roberts, Jeffcoat's niece, told 12News. "She was always helping everyone who needs help. She didn't meet a stranger. She will be truly missed."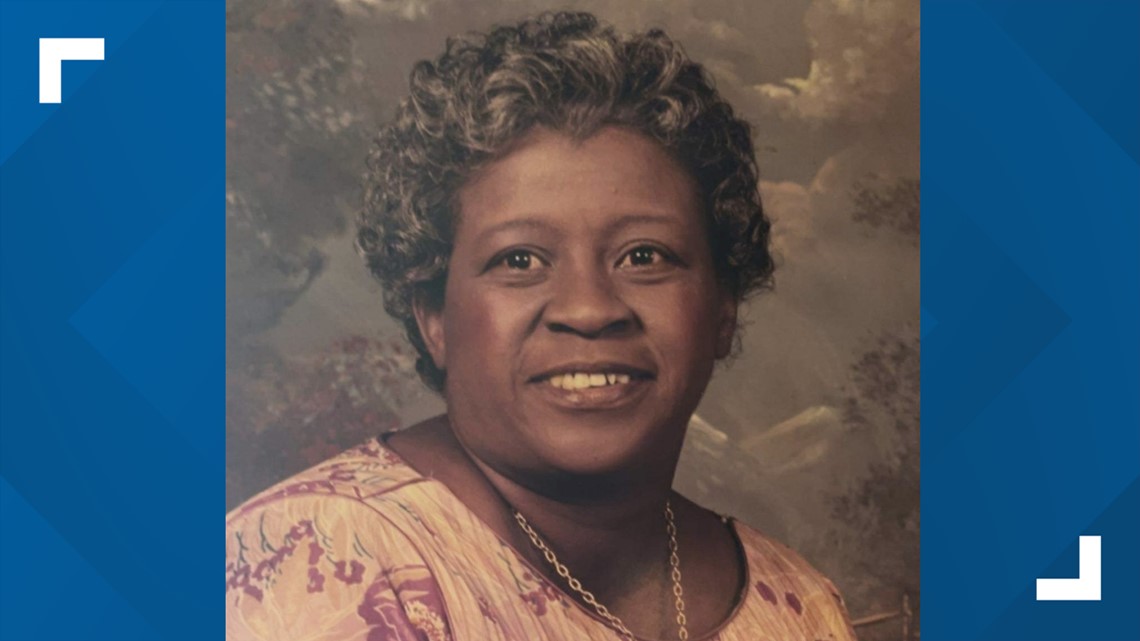 Officers and investigators later identified Land as a person of interest after speaking with witnesses and gaining evidence, according to a release from the Silsbee Police Department. Land had left the scene before officers arrived.
Information about the murder was shared with area law enforcement agencies in an attempt to find Land.
Later that day, Beaumont Police responded to the 300 block of Pollard Street to help EMS with a person who appeared to be injured. While talking to the injured person, officers quickly realized he was Land.
A Beaumont officer took Land into custody and to St. Elizabeth Hospital to be treated for his injuries.
Investigators collected enough information to obtain an arrest warrant for Land for murder. Silsbee Police went to St. Elizabeth and arrested Land shortly after 2 p.m.
Land's bond was set at $750,000 and he will be taken to the Hardin County Jail.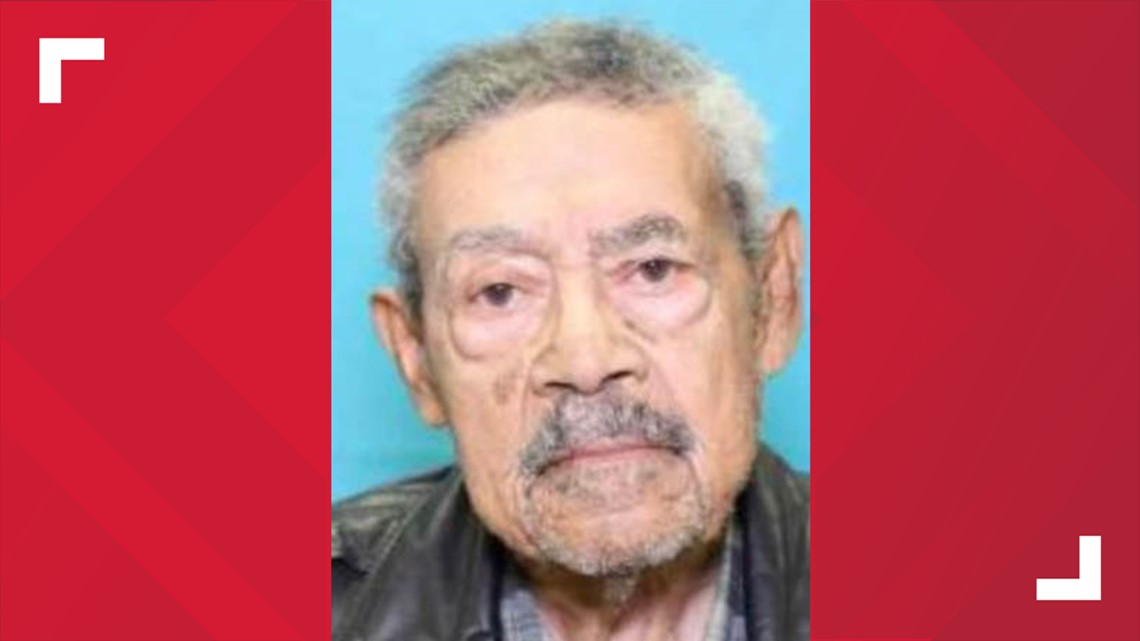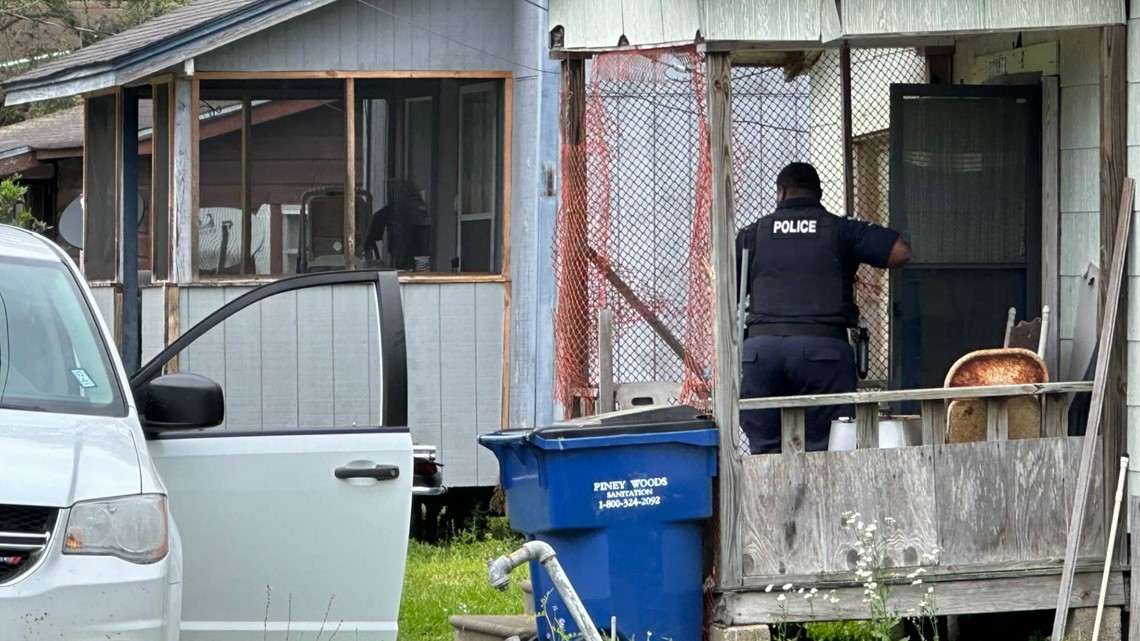 From a Silsbee Police Department release:
On Thursday, March 16, 2023, at approximately 8:02 AM, Silsbee Police Officers were dispatched to the 1000 block of Bonner in reference to a possible shooting victim. Officers arrived and located a deceased victim, 77 year old June Jeffcoat of Silsbee. It appeared that Jeffcoat had been shot multiple times. The actor had fled the scene prior to officer arrival. While processing the scene, Officers and Investigators were able to identify a person of interest by speaking with witnesses and evaluating evidence. The information was immediately shared with surrounding agencies within the area as an attempt to locate 87 year old Norman Dean Land of Silsbee as a person of interest regarding this apparent homicide. Around 12:18 PM, Beaumont Police were sent to the 300 block of Pollard to assist EMS with a subject that had appeared to have sustained some type of injury. While speaking with the subject on Pollard, Beaumont Officers quickly realized that the subject they were speaking with was Norman Land. He was detained by Beaumont Police and transported to St. Elizabeth Hospital, in order to check his wellbeing, due to injuries that he had received at the location he was located at in Beaumont. Investigators were able to collect enough information to obtain an arrest warrant for Norman Land, for the crime of Murder, issued by Hardin County Justice of the Peace, Chris Ingram. Around 2:15 PM, Silsbee Police travelled to St. Elizabeth Hospital in Beaumont and placed Norman Land under arrest. Land was magistrated by Judge Ingram where he set a bond of $750,000. He will be transported and held at the Hardin County Jail. Multiple agencies assisted with the investigation and apprehension of the suspect to include the Silsbee Police Department, Hardin County Sheriff's Department, Lumberton Police Department, Sour Lake Police Department, Jefferson County Sheriff's Department, the Jefferson County Crime Lab and the Beaumont Police Department.
If you have information about a crime you could earn a cash reward of up to $1000 by providing an ANONYMOUS tip to Crime Stoppers of Southeast Texas.
Also on 12NewsNow.com…