BEAUMONT, Texas — The Beaumont Police Department is continuing to search for a main suspect involved in a string of armed robberies around the city as the busy holiday shopping season quickly approaches.
For many of us, it's time to hit the stores but investigators want you to be aware. We aren't the only ones shopping.
Detectives are investigating at least seven aggravated robberies in November alone after similar descriptions of the suspect and weapon involved have been reported to authorities, according to a Facebook post from the department. Officials released a photo of the suspect.
Officials said the main suspect is a young man with green eyes. He is possibly in the age range of 18 to 25 years old. The young man's height is between 5' 3" and 5'6". The suspect has been using a handgun during the robberies, police say.
RELATED: Man robs Beaumont Subway restaurant Thursday night

"Each year around the holiday season, we notice robberies pick up," said officer Carol Riley with the Beaumont Police Department. These grinches are out to steal your holiday joy and your wallet.
"They know people are out shopping, and they have large amounts of cash on them," Riley said.
Officer Riley said the recent uptick in robberies isn't unusual.
"We want business owners and people that work in our local businesses to know what is going on," Riley said.

The Beaumont Police officer gave a few tips you can use to protect yourself.
- Stay off your cell phone when you are walking to your car.
- Park in a well-lit area.
- Don't carry a big bag or purse.
- Don't pull out big wads of cash.
- Use credit cards that don't have a lot of cash on them.
- Be aware of your surroundings.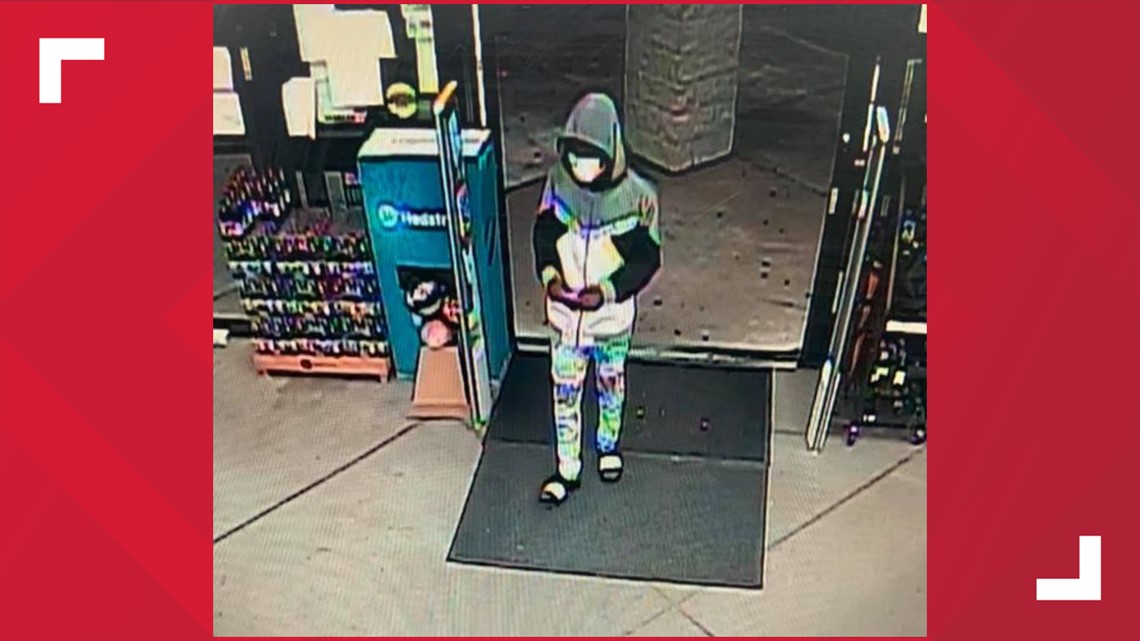 "If you're shopping, think like a criminal," officer Riley said.
We put together a map showing all the robberies in Beaumont that happened in November. Many of these locations are businesses.
The locations and dates where the string of robberies took place are as follows, according to Beaumont Police.
255 Dowlen Rd, Exxpress Mart, Monday, Nov. 9, 2020 around 8:26 p.m.
2245 IH-10S, Fastlane #25, Wednesday, Nov. 11, 2020 around 7:30 p.m.
501 Washington Blvd Seven Eleven, Thursday, Nov. 12, 2020 around 2:50 a.m.
4350 E. Lucas, Subway, Thursday, Nov. 12, 2020 around 9:45 p.m.
3210 Avenue A, Family Dollar, Monday, Nov. 16, 2020 around 7:04 p.m.
3710 Highland Dollar General, Monday, Nov. 16, 2020
5710 Hwy 105, Exxpress Mart, Monday, Nov. 16, 2020 around 9:04 p.m.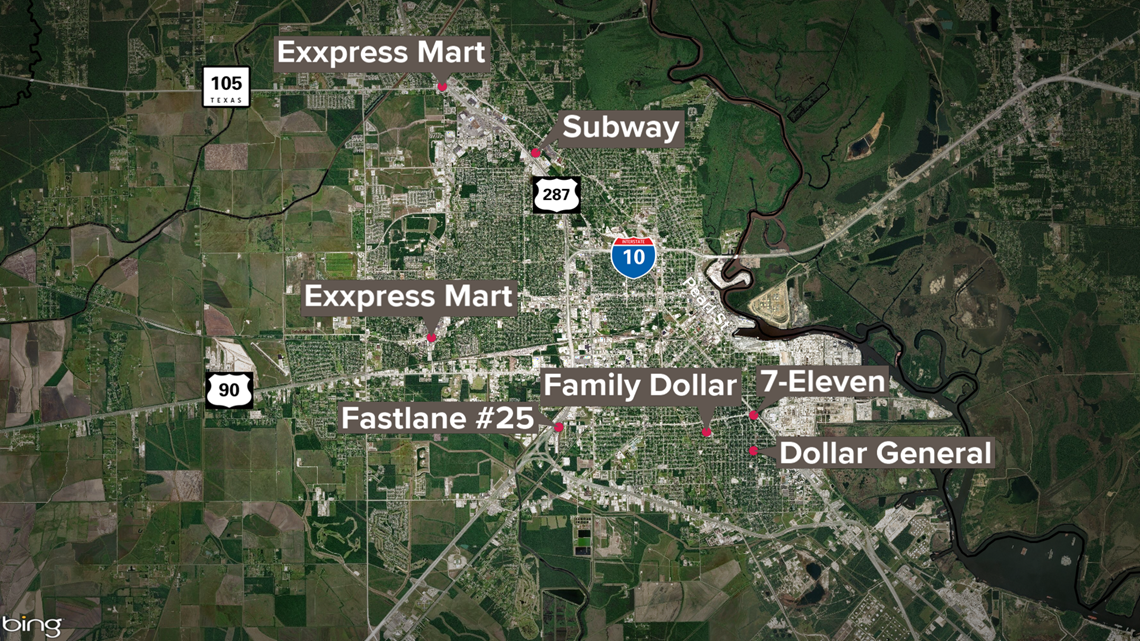 On Monday, a robbery on the I-10 access road. It was followed by another robbery in the parking lot of the Timberlake Apartments nearby. Police say a man decided to fight back, and was killed.

Last week, police said James Tucker of Houston confessed to robbing and shooting a man outside of the China Star.
Now police are looking for another man, the main suspect in a string of other robberies.

"We don't want anyone to get hurt," officer Riley said. "If you're threatened, don't argue or fight back." Police said it's best to simply comply.

Police are asking folks to be alert and if you have any information about any of these robberies to call crimes stoppers at 833-tips.

If you have information about this crime you could earn a cash reward of up to $1000 by providing an ANONYMOUS tip to Crime Stoppers of Southeast Texas.
Call 833-TIPS (8477) or text "BMT" followed by your tip information to CRIMES (274637) from your mobile phone.
This is a developing story. We will update with more if and when we receive more confirmed information.
Also on 12Newsnow.com...