BEAUMONT — A fire lit up the rooftop at La Cantina Mexican Grill near Parkdale Mall Saturday morning.
Beaumont Fire-Rescue Capt. Terence Simon said the flames seemed to be caused by an electrical issue with the neon lighting around the building and the structure did not have major damage.
PHOTOS: La Cantina's roof catches fire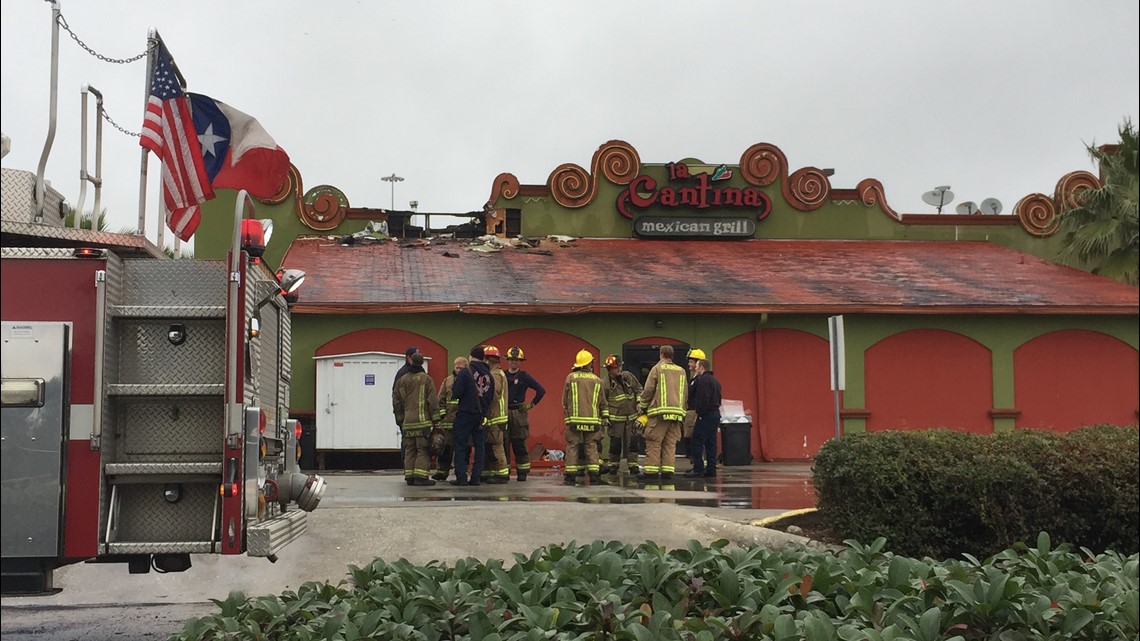 Once an electrician is able to inspect the wiring and the roof is repaired, La Cantina will be cleared to reopen, according to the fire department and health department's assessment.
La Cantina could reopen as soon as tonight if repairs are made.
►Make it easy to keep up to date with more stories like this. Download the 12NewsNow app.
Have a news tip? Email 12news@12newsnow.com, visit our Facebook page or Twitter.