BEAUMONT, Texas — A Beaumont man is behind bars Friday morning in connection with the shooting death of a 32-year-old Beaumont woman Thursday morning.
Bradley Robert Konning, 24, was arrested by Beaumont Police just after 11:30 p.m. Thursday on several charges including a murder charge according to Jefferson County jail records.
Beaumont Police also confirmed they had arrested a suspect in the murder case.
Konning was being sought by detectives as a "person-of-interest" not long after Liz Carpio, 32, of Beaumont, was found fatally shot in the Oaks Historic District of Beaumont.
Konning and Carpio had a 1-year-old child together according to Shari Pulliam of Child Protective Services.
The child is now in the custody of a relative she told 12News on Friday.
As the investigation continues, police say he and Carpio were married. The case was being handled by family violence investigators.
Jail records show that Konning is currently being held on a $1 million bond for a murder charge.
Several other charges including abandoning or endangering a child, evading detention with a vehicle, resisting arrest and assault on a peace officer are also listed in jail records for Konning but do not have a bond listed.
Officers were sent to a residence in the 2500 block of McFaddin Avenue after a shooting was reporting Thursday morning and on arrival found a woman suffering from a gunshot wound according to a news release from the Beaumont Police Department.
When Beaumont EMS medics arrived on the scene they pronounced the woman dead according to the release.
"To me, it kind of seemed like, the way it happened that maybe she didn't want to be with him no more, and he just got mad and he just... he killed her. Then he threw flowers on her," said neighbor Rae-Lioanni Hawkins.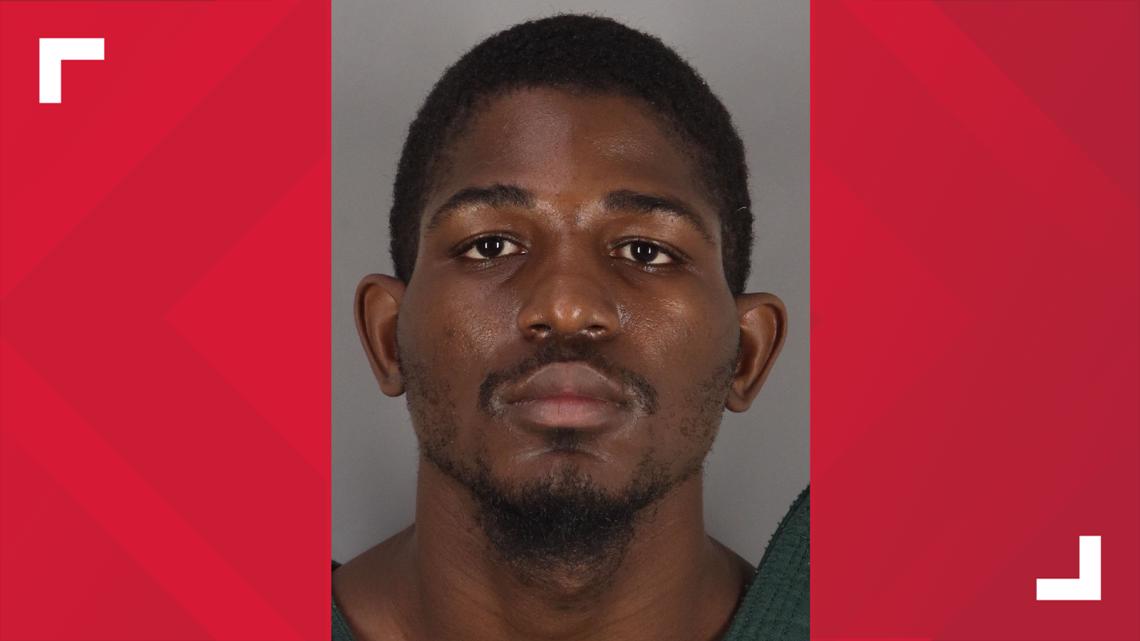 If you have information about a crime you could earn a cash reward of up to $1000 by providing an ANONYMOUS tip to Crime Stoppers of Southeast Texas.
This is a developing story. We will update with more if and when we receive more confirmed information.
From a Beaumont Police Department news release...
Friday update: Beaumont Police Detectives obtained a Murder Warrant for Bradley yesterday afternoon (Thursday, April 29, 2021) and Officers from BPD's Special Assignment Unit took him into custody last night.
He was booked into the Jefferson County Jail for the outstanding warrants and bonds totaling $1,000,000.
-----------------------------------------------------------------------------------------------------
At 10:45 am Beaumont Police responded to the 2500 block of McFaddin in reference to a disturbance.
When officers arrived they located a Hispanic female outside of the residence suffering from a gun shot wound. Beaumont EMS arrived and pronounced the victim deceased.
At this time, Beaumont Police detectives are looking for a person of interest that they would like to speak to Bradley Konning (also known as Bradley Williams) pictured below, a 24 year old Beaumont resident, who has a known history with the victim.
The investigation is on-going and anyone with information is asked to call Beaumont Police.
Also on 12NewsNow.com…