BEAUMONT, Texas — Beaumont Police say a man with a gun ran inside the Enterprise Rent-a-Car along Interstate 10 prompting a standoff that involved a SWAT team.
Thankfully the standoff ended peacefully and the man was taken into custody without anyone being injured.
Police aren't releasing his identity yet and say he's undergoing a mental health evaluation.
The standoff began Wednesday morning just after 10 a.m. and lasted almost two hours shutting down a good chunk of the I-10 service road northbound between Washington and college. Fortunately--everyone involved came out alive.
"It was at least an hour and a half standoff," said John Adaway who was working next door at Ayres Manufacturing.
"They had traffic stopped all the way to Sam's down here and had the highway blocked off so nobody could get down this street," he said.
All of the Enterprise employees and customers were able to get out unharmed.
Adaway and his fellow workers at Ayres even pitched in to try and help them get to safety.
They set up a ladder by the fence in between the businesses while police set one up on the other side of the fence to help the Enterprise employees climb to safety next door.
"Enterprise ended up running over here and stood behind the gate over here until all of this was over," Adaway said.
With the help of the SWAT team officers were able to take the armed suspect into custody and diffuse the situation.
Adaway and his coworkers are relieved and grateful everyone, including themselves, made it out unharmed.
"I mean it could've been us. It could've been anybody. He just chose enterprise," Adaway said.
Beaumont Police say that suspect is in emergency detention awaiting a mental health evaluation and have not said if he will be charged with a crime.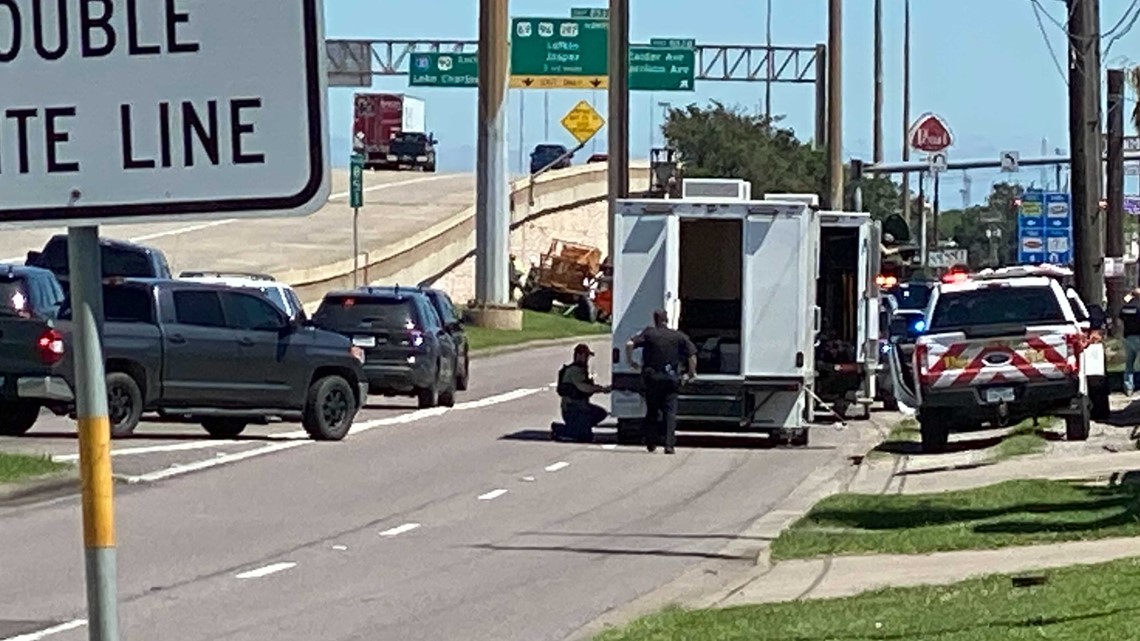 If you have information about a crime you could earn a cash reward of up to $1000 by providing an ANONYMOUS tip to Crime Stoppers of Southeast Texas.
Also on 12NewsNow.com…