BEAUMONT — Police in Port Arthur have detained the suspects they believe robbed a Beaumont convenience store Thursday afternoon armed.
Police say they have four juveniles and one adult in custody. Beaumont Police later identified the adult as Julian Thomas Owens, 19, of Beaumont.
PREVIOUS STORY | Beaumont Police officers are investigating the robbery at a store in the west end of Beaumont
A Beaumont Police spokesperson confirmed that police in Port Arthur have detained several juvenile suspects they believe may have been involved in the robbery.
At about 1:07 p.m. three "very young" armed males robbed the store at 8400 Landis Drive according to a Beaumont Police Department spokesperson.
All three had guns and were last seen in a black pickup according to police.
The three suspects all appeared to be wearing masks as they rushed through the front door of the store.
All three suspects are black males and wore masks and gloves with one wearing dark shorts and a neon yellow hoodie, one wore gray sweats and a dark hoodie and a third wore dark pants, a dark hoodie and a red mask.
A teenaged customer can bee seen at the counter with his hands up during the robbery.
GET NEWS & WEATHER ALERTS | Download the 12News App to your mobile device
CRIME STOPPERS | Submit a tip @ 833Tips.com
The store is at the same location where a 52-year-old clerk was fatally shot during a robbery in 2015.
Police seek trio who robbed Beaumont store at gunpoint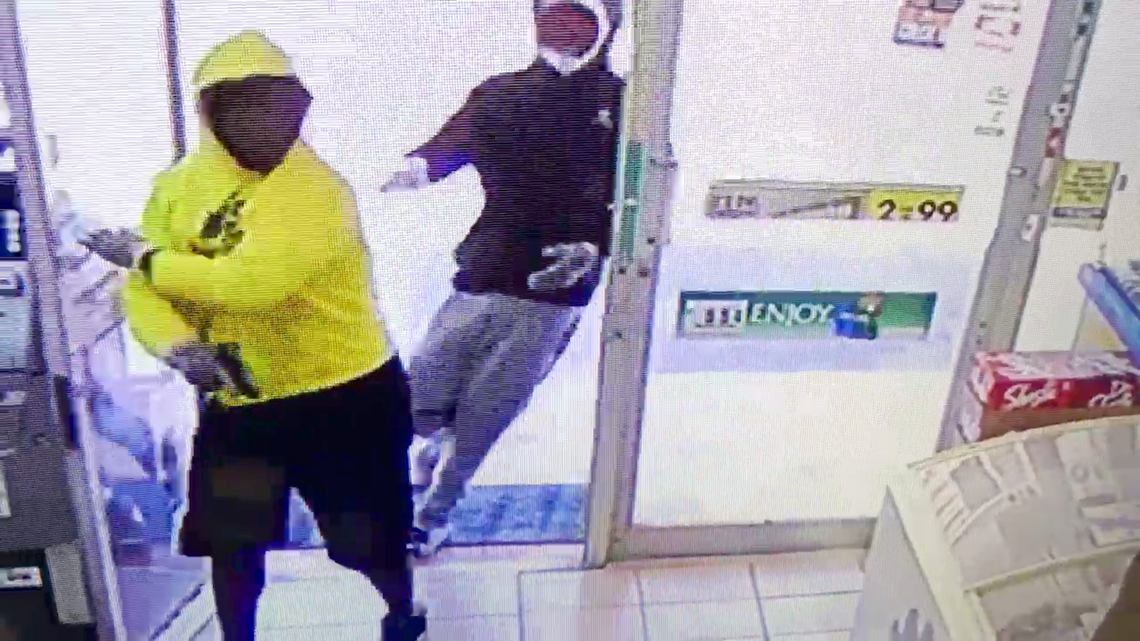 If you have information about this crime you could earn a cash reward of up to $1000 by providing an ANONYMOUS tip to Crime Stoppers of Southeast Texas.
Call 833-TIPS (8477) or text "BMT" followed by your tip information to CRIMES (274637) from your mobile phone.
This is a developing story. We will update with more as soon as we receive confirmed information.