JASPER, Texas — Two Southeast Texas business owners will now have their product line H-E-B store shelves after tying for second place in a contest.
The product was founded by Saulo Arriaga in his mom's kitchen.
The brothers, along with business partners Estela Arriaga, Irma Arriaga, Izaq Esparza, Josh Harpel and Leopoldo Pantoja, tied for second place in the "10th Annual H-E-B Quest for Texas Best" competition, according to a news release from Dancie Perugini Ware Public Relations.
This competition was created in order to scour the state for the best locally-owned products with a goal that they can be enjoyed all across the state.
As a result of "H-E-B Quest for Texas Best", more than 6,000 products have been highlighted and more than 990 food items, beverages and general merchandise have achieved shelf placement at H-E-B, according to the release.
The Arriaga brothers took home $15,000 in prize money and an additional $10,000 as a special surprise commemorating the event's 10th anniversary.
The best prize of them all, their product will soon make it to H-E-B shelves.
The drink is made with all natural ingredients and real fruit juice. They currently offer "Mangonada Champ" with other flavors coming, including "Fruit Cup" and "Limonade," according to the release.
Joseph and Anh Trousdale - PhoLicious – Authentic Vietnamese Rice Noodle Soup - Houston
First Place Winner ($20,000):
Billy Trainor, Lynne Tolentino, David Philo, Kyle Wiebe - Verdegreens – Farmstand Salad Dressing – Houston, Texas
Second Place Winner ($15,000) - TIED:
Tameia Frank-Jones, Byron Jones - Sweets With L&L – Cotton Candy - Spring, Texas
Second Place Winner ($15,000) - TIED:
Saulo Arriaga, Adan Arriaga - A'HUA! Sparkling Agua Fresca – Carbonated Soft Drink - Jasper, Texas
Third Place Winner ($10,000):
Mike and Linda McDowell, Ryan and Katie McDowell - Armagh Creamery – Armagh Creamery Organic Yogurt – Dublin, Texas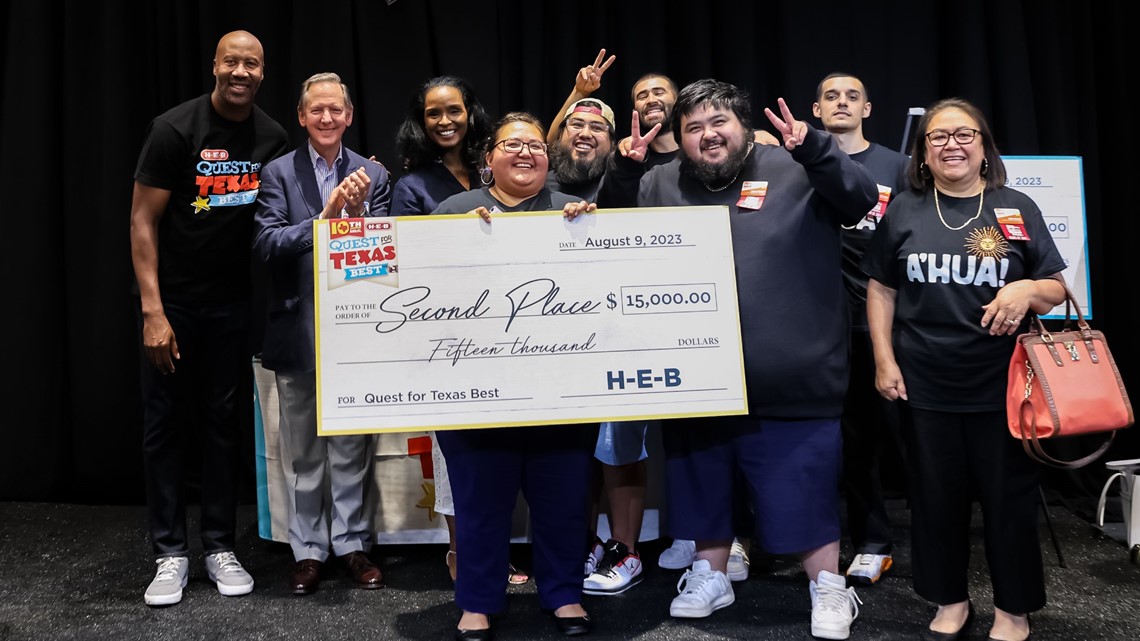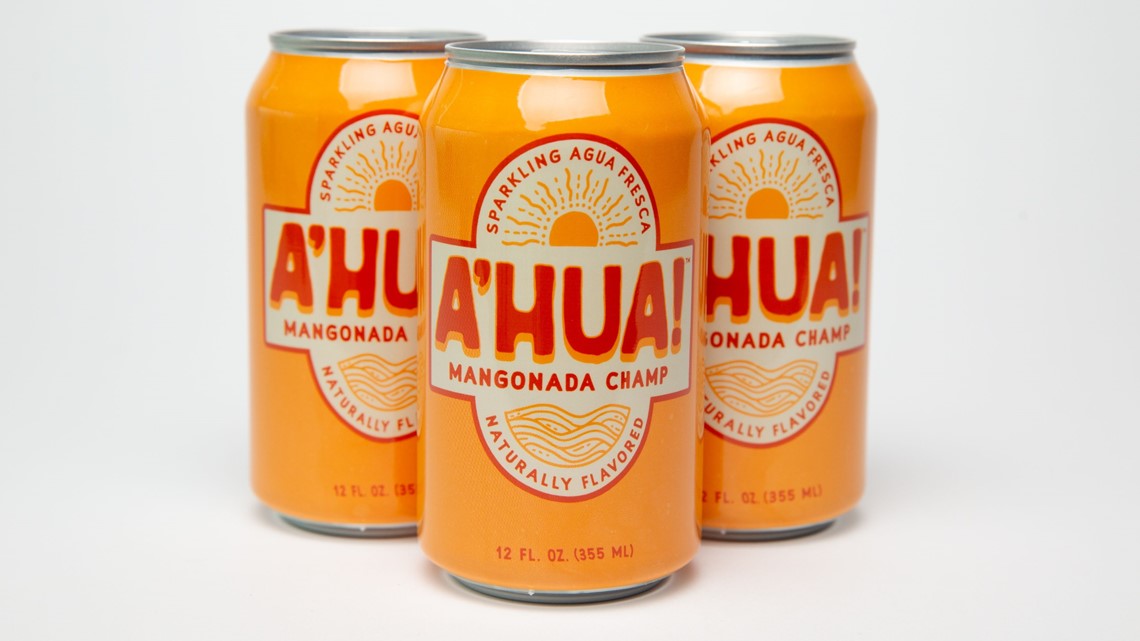 Also on 12NewsNow.com...