BOULDER COUNTY, Colo. — The female osprey nesting at the Boulder County Fairgrounds was "relentless" in protecting her eggs through the hailstorm that pounded northern Colorado on Tuesday night.
Boulder County Parks & Open Space hosts a camera that livestreams the nest. On Wednesday, Parks & Open Space posted video of the mama bird shielding her three eggs from the pea-sized hail that piled up in the nest all around her.
The good news: The female osprey and her eggs were fine, and Parks & Wildlife said they hope to see chicks in a few weeks.
This is one of several osprey nests in Boulder County. The male and female ospreys returned to the nest for the season on March 28. The female laid three eggs between April 15 and April 21.
Severe thunderstorms with hail moved through northern Colorado on Tuesday night. 9NEWS viewers in Longmont, Firestone, Erie and Berthoud shared photos of golf ball-sized hail that damaged cars.
More severe storms are expected on Wednesday across the Front Range that could include damaging winds, hail and even tornadoes.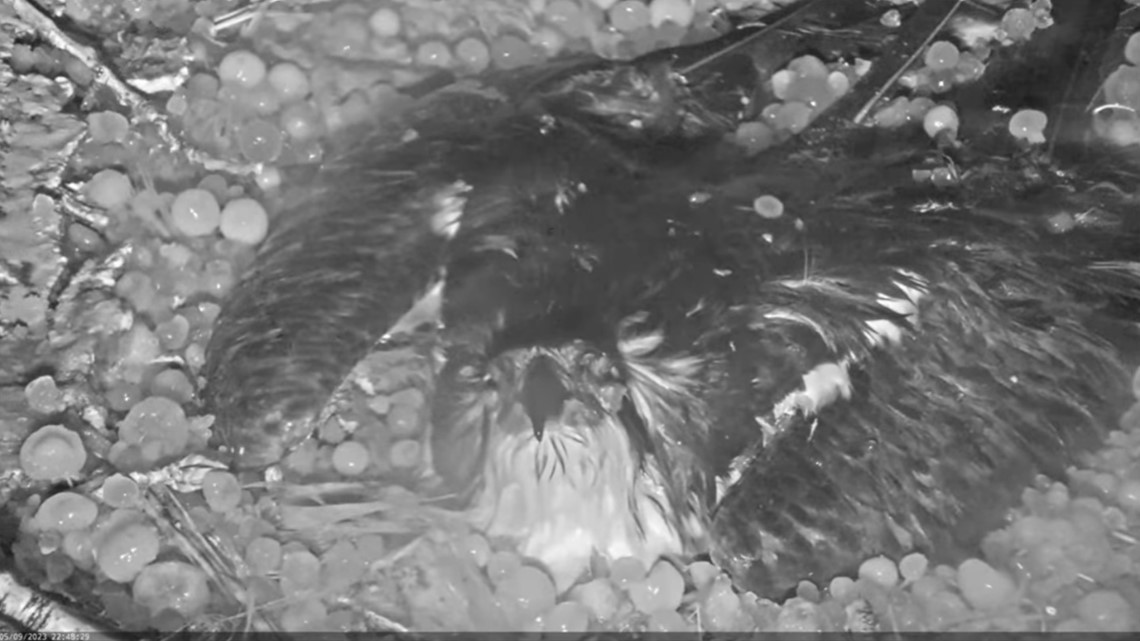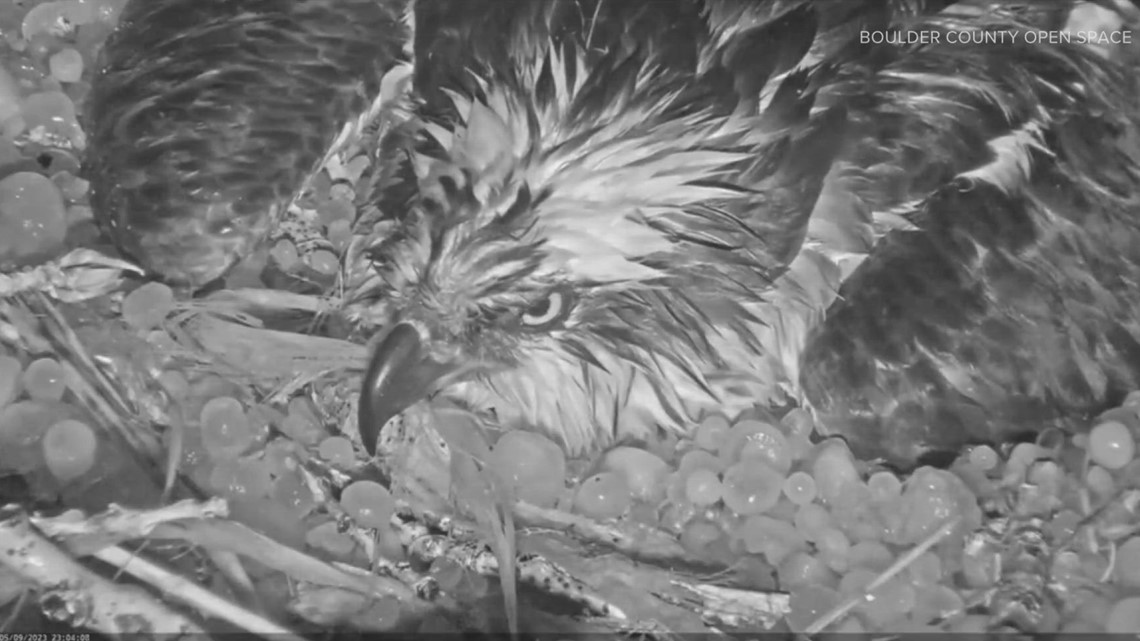 9NEWS+
9NEWS+ has multiple live daily shows including 9NEWS Mornings, Next with Kyle Clark and 9NEWS+ Daily, an original streaming program. 9NEWS+ is where you can watch live breaking news, weather updates, and press conferences. You can also replay recent newscasts and find videos on demand of our top stories, local politics, investigations and Colorado specific features.