NEDERLAND, Texas — Nancy Landry has been the owner of Cropo's Barber shop in Nederland for 53 years. Today was the beginning of an end.
Saturday, she had her retirement party at the shop located at 1116 Boston Ave. Landry started cutting hair in Nederland at the age of 21 after attending the Beaumont Barber College in 1966.
The previous owner of Cropo's and former mayor of Nederland, Carl "Cropo" LeBlanc, died in 2001. Following his death, Nancy took ownership of the shop.
Generations of family members swarmed the building to pay their respect to the barber herself.
Men spoke up about the impact Nancy has had on the community and their lineage.
Larry Treme started coming to the Nederland barbershop while he was in high school. He came during Landry's first week at Cropo's.
"I've been coming here for 53 years. She actually took my brother's chair. I've known her for 50-something years."
Larry's son, Tim, has been a loyal client for 44 years, and his son, Keller, has been a client for 14 years.
"It's not going to be the same Cropo's," Keller said.
Landry says she struggled finding clients when she first started her barber career more than five decades ago.
"When I first started here, I said 'I gotta get me some customers,'" Landry said. "I said 'where do I go get all the little boys in Nederland?' And I I thought, man, little league parks. I went out and got me a whole slew of little boys."
Will Larrain was one of those little league soccer players who Landry took under her clippers for 30 years.
"She means a lot to this community. We're talking about a lady who not only cut my hair but showed up to my soccer games, too. She wasn't there to see me. She was there because she cut the entire field's hair," Larrain said.
"But it's always a good feeling; it's those things that you never forget about. She didn't have a relation with me, but she wanted to be at our games. And that always stuck with me for a very long time," Larrain added.
"I have a lot of children. All these boys-I have thousands of children," Landry said.
The amount of lifelong clientele who came to her retirement celebration showed just how loyal her boys are to her.
"I hate to see it change. So many things change daily. But it's one of the things I've always loved about this place-just being able to come back here and it's the same as when I was a kid," 48 year client Brian Cater said.
Barber hangs up clippers after 53 years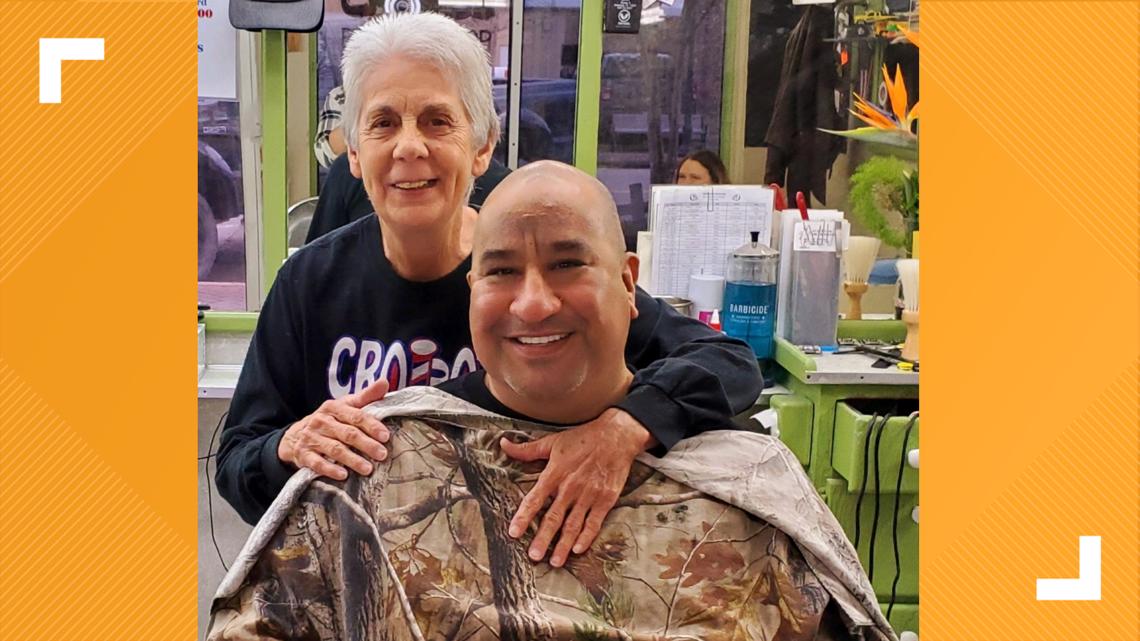 Also on 12news..
Veteran's teen son walks from Burkeville to Silsbee for veteran crisis hotline
Tinslee Lewis turns 1, days before next step in legal battle over her life