Disney pulled out all the stops .for the Los Angeles red carpet premiere of the live action remake of "The Lion King".
We saw stars from Jamie Foxx to Beyoncé and Blue Ivy, but of course Atlanta was represented with Donald Glover being one of the movie's stars!
Glover, a native of Stone Mountain, voices older Simba in the film.
Disney's "The Lion King," directed by Jon Favreau, journeys to the African savanna where a future king is born.
Simba idolizes his father, King Mufasa, and takes to heart his own royal destiny. But not everyone in the kingdom celebrates the new cub's arrival.
Scar, Mufasa's brother played by Chiwetel Ejiofor— and former heir to the throne—has plans of his own. The battle for Pride Rock is fraught with betrayal, tragedy and drama, ultimately resulting in Simba's exile.
PHOTOS | World Premiere of 'The Lion King'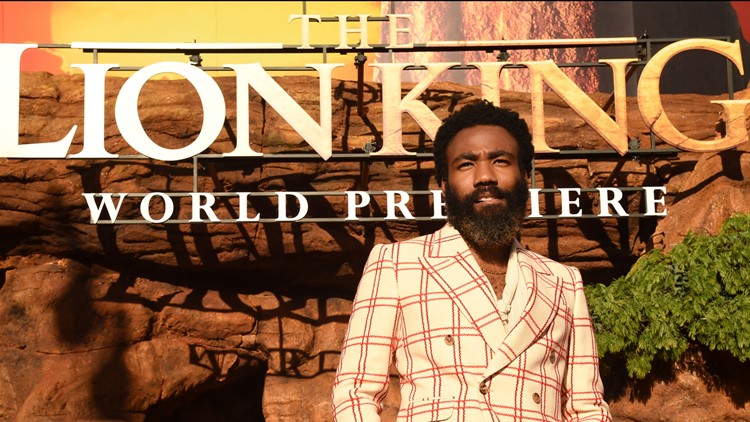 Beyoncé was also on the red carpet with her daughter Blue Ivy. She's the voice of Nala.
The Grammy award winning singer's role in the film is highly anticipated by fans and moviegoers. She released a new song "Spirit" in celebration for the upcoming film.
With help from a curious pair of newfound friends, Simba will have to figure out how to grow up and take back what is rightfully his. "It's such a beloved property," said director Jon Favreau.
"Disney has had tremendous success with the original animated version and then the Broadway musical. I knew that I had to be very careful with it. I felt a tremendous responsibility not to screw it up. I wanted to demonstrate that we could be respectful of the source material while bringing it to life using mind-blowing techniques and technologies."
Disney's live action version of "The Lion King" premieres July 19.