ATLANTA — Reality stars Todd and Julie Chrisley have turned themselves in for federal charges related to financial crimes.
The Chrisleys' accountant, Peter Tarantino, has also been indicted on tax-related offenses.
"Todd and Julie Chrisley are charged not only with defrauding a number of banks by fraudulently obtaining millions of dollars in loans, but also with allegedly cheating taxpayers by actively evading paying federal taxes on the money they earned," said U.S. Attorney Byung J. "BJay" Pak. "Celebrities face the same justice that everyone does. These are serious federal charges and they will have their day in court."
"The reality of this indictment is that the FBI takes allegations of bank fraud and wire fraud very seriously and devotes many resources to protecting the institutions and citizens affected by those crimes," said Chris Hacker, Special Agent in Charge of FBI Atlanta. "The Chrisleys' will now have their day in court, but anyone else considering this type of alleged activity should take notice."
Hours before the indictment, Todd Chrisley released a lengthy statement on his Instagram account.
"I've never talked about this publicly before, but there's been a cloud hanging over Julie and me and our entire family for the past seven years. It all started back in 2012, when we discovered that a trusted employee of ours had been stealing from us big time. I won't go into details, but it involved all kinds of really bad stuff like creating phony documents, forging our signatures, and threatening employees with violence if they said anything. We even discovered that he illegally bugged our home. Needless to say, we fired the guy and took him to court --- and that's when the real trouble started, "Chrisley wrote.
PHOTOS | Chrisley Knows Best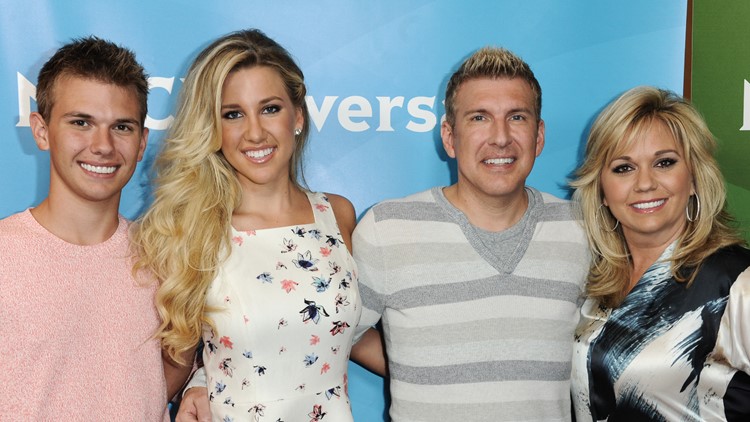 Chrisley says the former employee took "phony documents to the US Attorney's office and told them we had committed all kinds of financial crimes, like tax evasion and bank fraud".
The statement was shared along with a family photo of the entire family who appear in the USA Network unscripted series.
"Growing Up Chrisley," a spinoff of "Chrisley Knows Best" currently airs on the network. The show follows Todd's children Savannah and Chase. The star posted a clip of an upcoming episode as the indictment was announced.
Fans of the show shared outpouring support for the family in the comments on each post.
"I'm telling you all this now because we have nothing to hide and have done nothing to be ashamed of. Not only do we know we've done nothing wrong, but we've got hard evidence and a bunch of corroborating witnesses that proves it," Todd's continued in his statement.
At a Tuesday afternoon news conference, Pak said that the penalties for some of the charges they face could be up to 30 years in prison. He said that he planned to seek prison time for each of the defendants in this case.
Pak said Tarantino is expected to turn himself in by Thursday.