A West End man was getting ready for work Wednesday morning when his Chihuahua let him know something was wrong.
"I came into the kitchen to look out in the garage and as soon as I stepped in the kitchen there were two guys standing outside the patio door. (One of them) was probably 10 foot away from me. As soon as he saw me he raised his gun up," Thad King told 12News.
King reacted quickly once the intruder's gun was raised.
"I went to the closet where my weapons are and I called 911," he said.
King said the suspect shot several bullets at him through his patio door window. He said the bullets hit a microwave, fridge, and cabinet in his home.
"It's pretty damn scary all the shots they fired were exactly where he saw me right where I was standing," King.
The incident happened around 6:30 a.m. at a home in the 400 block of Yorktown Lane. By 8 a.m., officers had recovered 8 shell casings. None of the bullets hit the homeowner and nothing was taken from the house.
"Damn right it could have been bad. If the dog wouldn't have barked, there is no doubt they would have been in the house with me and there is a good chance I wouldn't be standing here right now," King said.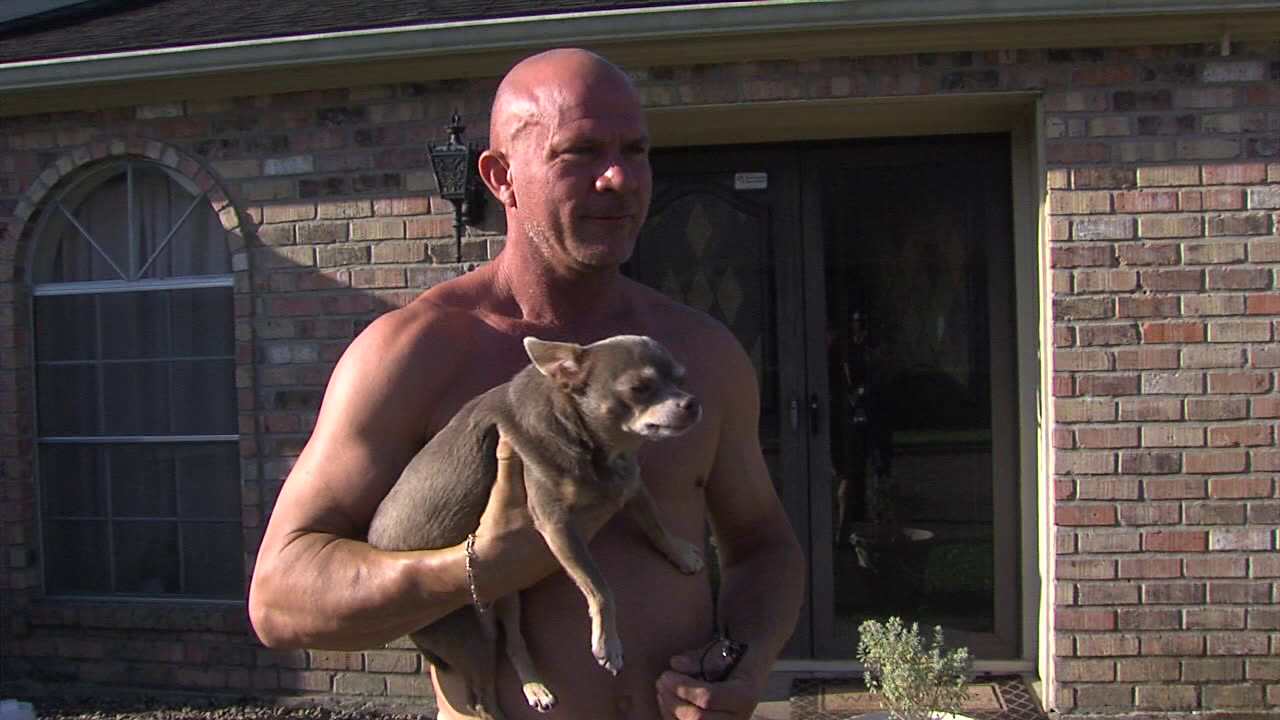 Beaumont police are trying to see if a string of burglaries in the west end are connected to the incident. Officers are still searching for suspects, if you