Drivers will have to take an alternative route next week while I-10 has road closures for a bridge construction project this week.
Workers will replace the Brush Island Bridge over I-10 with an overpass near Hamshire starting Monday night at 9 p.m. until 5 a.m.
The I-10 main lane traffic between Highway 73 and FM 365 will be detoured onto FM 365, SH 124, and SH 73.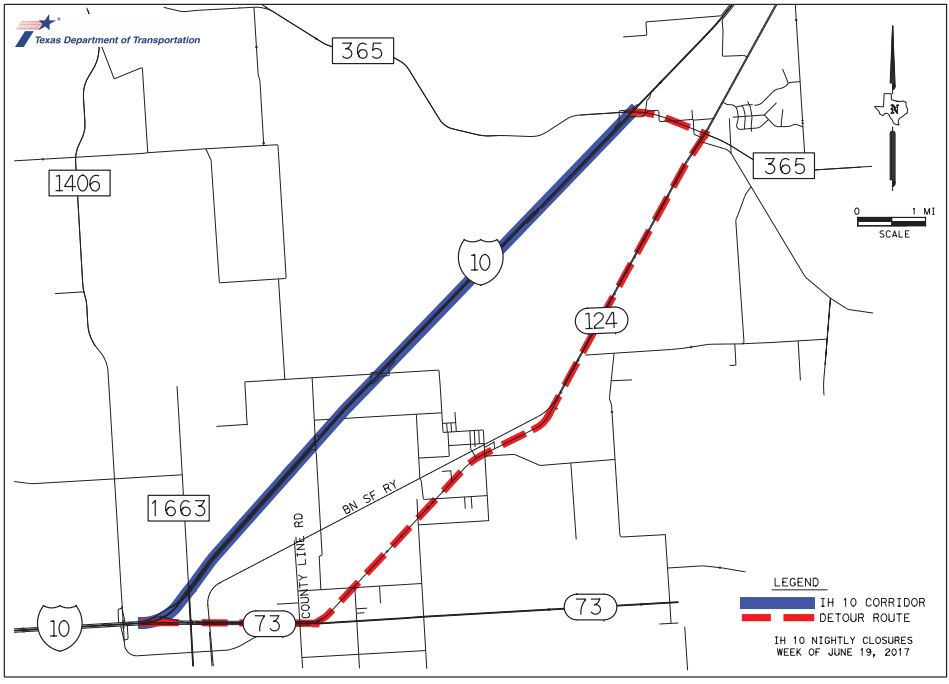 Residents who live off SH 124 like JoAnn Smalley are dreading the construction project.
"It's going to be crazy because it's going to affect Highway 124," said Smalley.
I-10 is currently under construction for a widening project from SH 73 to Hamshire Road in Chambers and Jefferson counties.
Smalley said she is not looking forward to driving through extra traffic with construction.
"Oh yes it's going to affect Highway 124 and back it all up we'll just see what happens," said Smalley.
TXDOT said additional signage and police enforcement will be placed along the detour route to accommodate the traveling public and promote safety.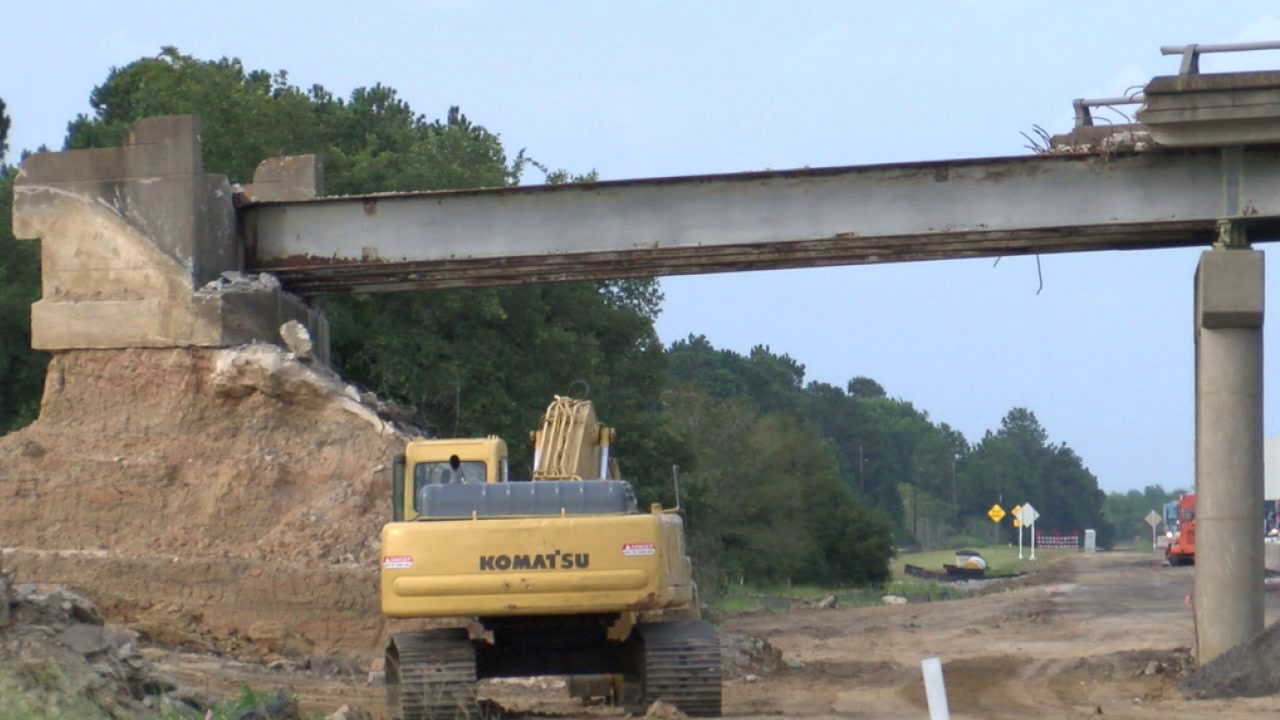 Please note: The I-10 frontage roads are not continuous in this area; thus, they are not a viable detour. The frontage roads will, however, remain open for local traffic.
The demolition requiring the closures is estimated to take four nights.
Monday night, June 19
I-10 westbound traffic detoured
Tuesday night, June 20
I-10 eastbound traffic detoured
Wednesday night, June 21
I-10 eastbound traffic detoured
Thursday night, June 22
I-10 westbound traffic detoured