Ward Two city councilman Mike Getz is vocal about his opposition to City Attorney Tyrone Cooper's 24-percent raise.
"I've been told by some of my fellow city council members, 'We voted on it. You lost. It's time to move on,'" says Getz.
He says his constituents aren't ready to move on and they're not the only ones.
"I've heard from a lot of city employees who are getting 2 percent raises," Getz says. "They look at the city attorney getting a 24 percent raise and they're asking, 'What's going on here? Why is he getting that kind of a raise?'"
Cooper says the answer to those questions is simple: the salary he asked for is comparable to his colleagues across the state.
"This year was time for a salary adjustment request, so I provided a survey to the council to consider my proposal," he says.
The survey Cooper provided to the council highlights several Texas cities' population, along with the city attorney's salary, years of experience and percentage of litigation handled in house.
"That was put together by Mr. Cooper and it was held as the sole basis of him getting a salary increase of that amount," Getz says.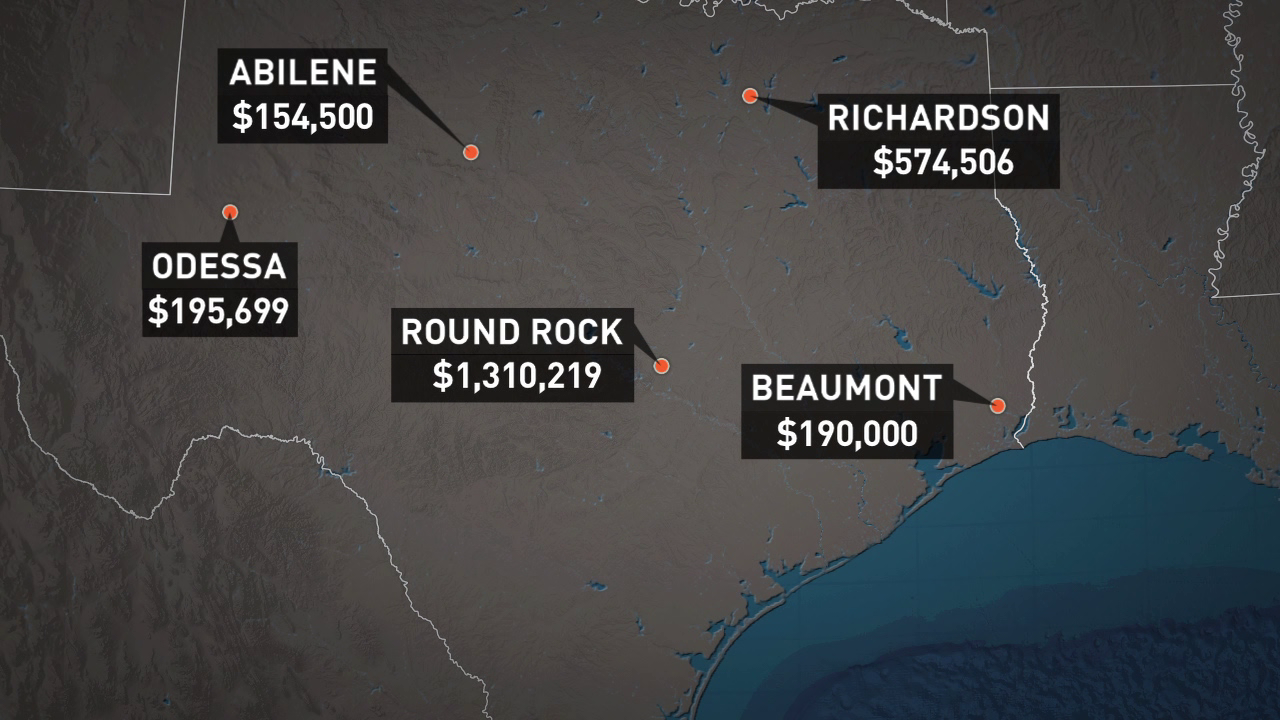 Getz complained many of the cities included in the survey are larger than Beaumont, so he put together his own document, which he also presented to the council. 12News compiled a similar list, requesting public records for the city attorney salary in Abilene (pop. 121,721), Odessa (pop. 118,968), Round Rock (pop. 115,997) and Richardson (pop. 110,815). Abilene pays its city attorney $154,500 and Odessa pays $195,699.
Interestingly, Round Rock and Richardson pay $1,310,219 and $574,506, respectively. Those cities contract out all their legal services. It's something Getz suggested here in Beaumont.
"If the City of Beaumont can save money from changing the charter to eliminate the city attorney's position like Richardson, then I think that's something that needs to be looked at," he says.
For comparison, the Beaumont City Attorney Office's annual budget is about $1.1 million. Cooper points out there is a huge factor missing from the lists Getz and 12News put together.
"Those cities probably have insurance that they pay for that handles liability claims and personal injury claims," says Cooper, adding that Beaumont has been self-insured since 1987.
As a result, the City Attorney's Office manages claims and acts as an insurance company in addition to handling standard legal issues. Were the city to eliminate the office, Cooper says it would have to pay a good amount for legal services, plus at least $1 million for insurance.
"The in-house legal department is a full-service law office for the City of Beaumont," Cooper says.
Getz agrees a decision like eliminating the city attorney's office will require more research.
"It merits looking into further and I recommend doing that," he says.
The city will hold a work session on Nov. 22 to explore the idea further. 12News will keep you updated on what happens next.