Dramatic surveillance video obtained exclusively by KHOU 11 News shows the driver of a Jeep running over a man mowing his lawn in southeast Houston.
A judge set bail for 47-year-old Pebble Hines at $500,000 after she was arrested and charged with Aggravated Assault on Tuesday.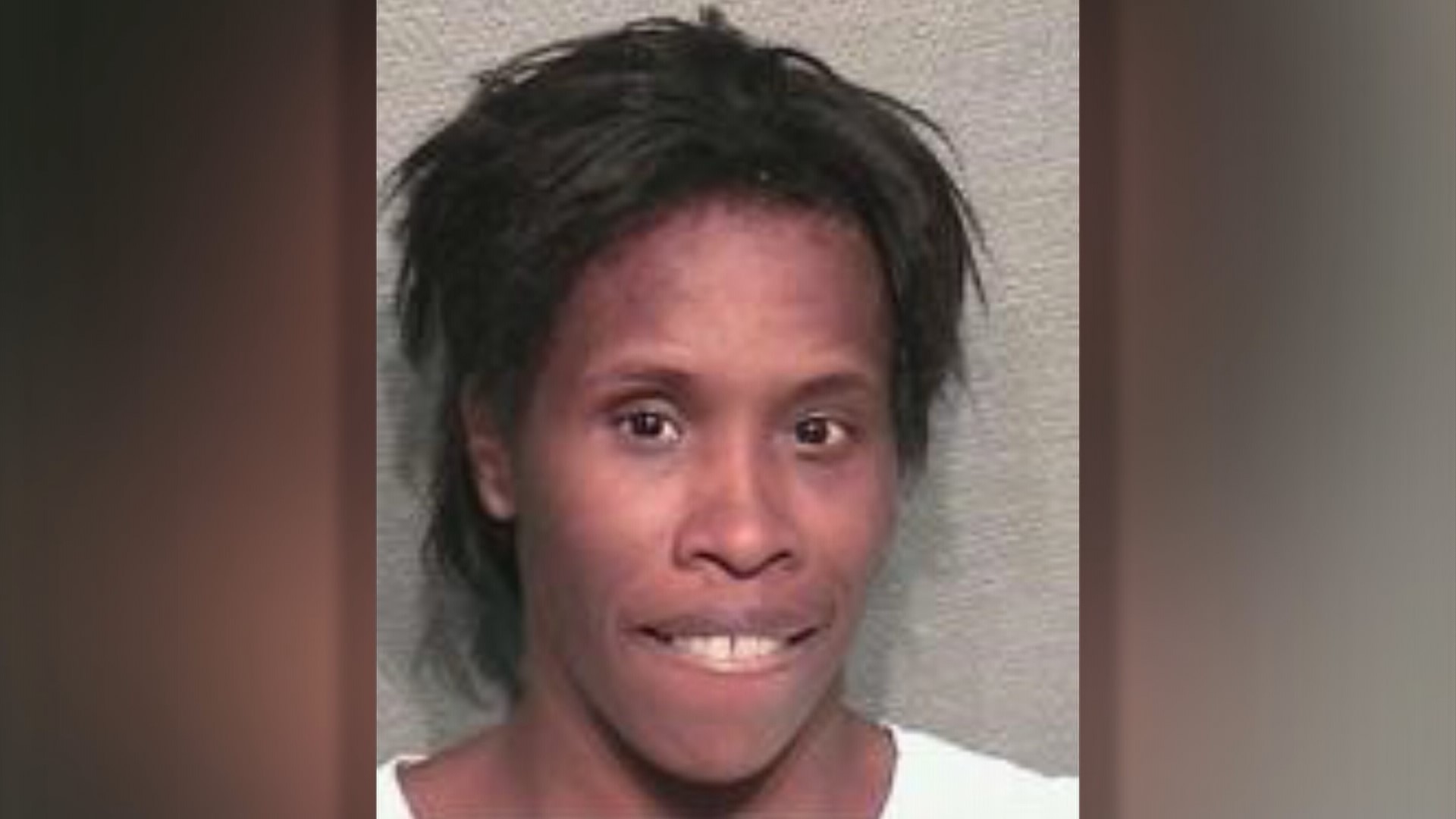 Family members tell KHOU 11 New, Lee Preston was outside cutting his grass when his neighbor hit him with her SUV. Exclusive video shows the white Jeep jump the curb then run over him in his front yard, then the car heads back to Hines' parents' house and parks in the driveway.
Warning: This video contains graphic or violent images.
Preston's uncle, Clarence Preston, told us the 50-year-old was taken to the hospital with life-threatening injuries and several broken bones. He was in surgery on Wednesday afternoon.
"He's scarred up pretty bad, 'cause she run over him three times." Clarence Preston said.
The SUV left an outside wall of the home damaged and tire tracks could be seen across the lawn.
The incident is just the latest on a dateline that dates back nearly a decade. In 2008, Pebble Hines used a hunting rifle to shoot Lee. The bullet hit him in the neck. Hines pleaded guilty, she spent eight years in jail and was just released in the last six months.
"She shot him and tried to kill him." Clarence Preston said.
In a civil lawsuit filed two years later, the Preston family's attorney referenced a Houston Police investigation to claim Hines suffered from mental illness and Lee Preston's life was in danger. That suit was later dismissed.
"The state is what's pissing me off," said Angelique Preston, Lee Preston's sister. "They should have held on to her, especially if she's fighting guards."
Hines was living part-time at her parents' home, who live next door to Preston. Neighbors and Hines' family members say the woman has been diagnosed with schizophrenia.
"I had her put in the hospital several times but they only keep her three weeks and they let her out," Hines' mother said. "When you have a child you have to try to give her a place to live. She's a mental patient, she's been diagnosed as a schizophrenic, she takes medication."
Hines' parents say they have struggled for years to get help for their daughter but no mental health facilities will accept their daughter without payment or insurance.
"I'm not looking for her to just get out and get back on the streets," Hines' mother said. "I'm looking for long-term care."
Court documents state Hines and Preston were involved in a "dating relationship."
Hines' mother says the two dated about 10 years ago, but the family of Lee Preston denies that.