HOUSTON -- Austin Police Department Chief Art Acevedo is expected to be named Houston's police chief, a high-ranking Austin official confirmed early Thursday.
KVUE-TV and the Austin American-Statesman's Tony Plohetski both reported the information prior to a formal announcement expected later in the day.
Houston Mayor Sylvester Turner has scheduled a 2:30 p.m. press conference; his office says the mayor will name four department directors for the city as well as one reappointment. This could bring confirmation of a new fire chief as well.
In February, Houston Police Chief Charles McClelland announced his retirement after 39 years with the department. Mayor Sylvester Turner named Martha Montalvo as the Houston Police Department's interim chief, making her the first Latina police chief and the second woman to lead the department.
Austin's eighth chief of police, Acevedo took the reins of the Austin Police Department in July of 2007. Since then, Acevedo has been no stranger to headlines and has become the face of APD and a prominent figure in the community.
After news of his departure from Austin spread early Thursday, Austin's mayor released a statement.
"Houston is getting a world-class police chief. Chief Acevedo has made our community safer and closer, and he is trusted and much loved by so many. Austin is losing a moral and joyous leader, and I'm losing a friend," stated Mayor Steve Adler. "Losing Art Acevedo is a huge deal, and replacing him will be a daunting task in part because he gave so much of himself to his job and his community. But Austin is a safe city with a strong police force, and we'll have talented applicants to take his place."
Acevedo, Austin's first Hispanic police chief, came to the Capital City from California, where he was a division chief with the California Highway Patrol.
When Acevedo came to Austin, APD was under a Justice Department review for allegations of excessive force. Acevedo responded with changes in department policy and a leadership academy for the department's supervisors. City officials, police officers and community officials credited Acevedo with improvements to APD after his arrival.
According to the Austin-American Statesman, Acevedo was one of six finalists to lead the Dallas Police Department in 2010. Former Austin City Manager Marc Ott tried to persuade Acevedo to stay in Austin by offering him a salary increase, which would have made him the second-highest-paid police chief in Texas, but Acevedo turned it down. Acevedo withdrew his application from Dallas, saying, "I haven't had a perfect three years, but I think people know my heart is in the right place."
In of 2015, Acevedo announced that he was one of five finalists for the San Antonio Police Department's new police chief. Acevedo and Ott announced that Acevedo accepted a 5 percent pay raise to stay with APD, according to the Statesman.
Acevedo has been outspoken against police brutality in the department.
In April of 2016, Acevedo was reprimanded and docked five day's pay after he violated a direct order from Ott to stop publicly discussing the February shooting of David Joseph, the naked unarmed teen who was shot after he charged at the officer in North Austin. In a memo obtained by KVUE's Tony Plohetski, Ott told the chief he was concerned about his performance and judgment unrelated to the shooting and warned him he could be fired if another incident took place. Ott said he counseled the chief on his performance in the past, including once in 2011.
The Combined Law Enforcement Associations of Texas Executive Director Charley Wilkison issued a statement in response to the incident saying, in part, "Rank-and-file police officers in Austin have been sounding the alarm for months about Chief Acevedo's habit of bad-mouthing the cops he's supposed to be leading. Finally, his supervisor stepped in with decisive action to bring the chief back into line. Surely, the city manager realizes the harm the chief's comments do when an on-duty officer involved in controversy is hung out to dry by the chief of police."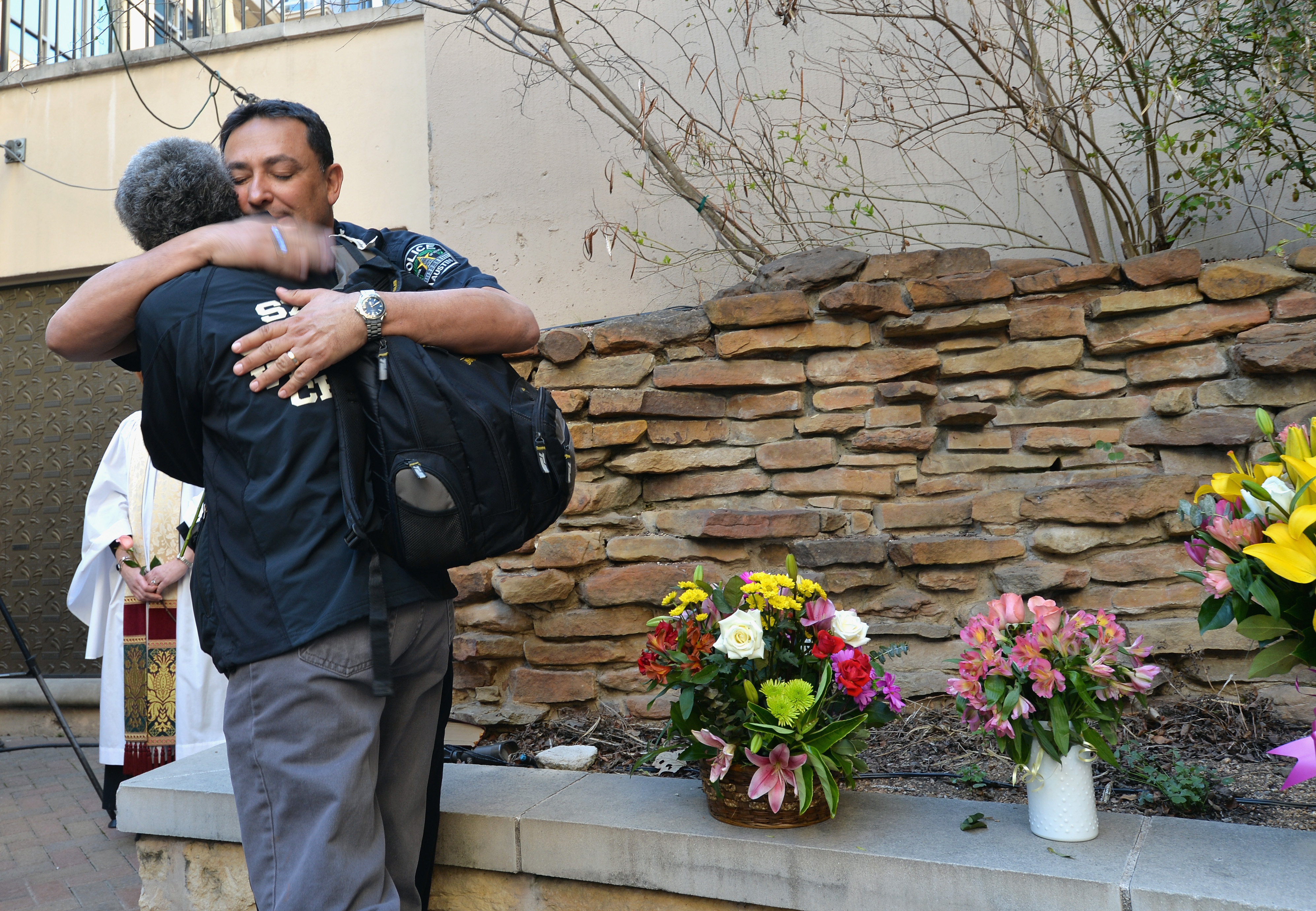 Shortly after the reprimand, rumors Began to circulate that Acevedo was a candidate for the open position of chief of the Houston Police Department. He denied the rumors and told KVUE, "I'm not searching for a job, I'm right here. I love the city of Austin.
Chief Acevedo also received an endorsement from Austin Mayor Steve Adler in April. "I'm a strong supporter of the Chief, always has been. We probably live in the safest city in the entire country and actually the chief and city manager deserve credit for that. We have a chain of command in the City and that has to be followed."
In October, KVUE released secretly recorded audio of Acevedo admonishing 18 of his commanders following two high-profile use of force cases, including the David Joseph shooting. In the recording, Acevedo described a lack of leadership among the department.
"I have given nine years of my life to the Austin Police Department," Acevedo told his commanders. "Nine years aren't going to go down the drain because we have people in this room that don't want to do the hard lifting, that don't want to be the bad guys. Sorry, we have to be the bad guys sometimes."
"I don't care about commander morale," he said. "Some people in this room have my attention, and you'll soon find out who you are."
Earlier this year, the Austin Police Association released a survey showing that 52 percent of officers thought morale within the department was poor. 42 percent of officers said they did not think Acevedo could effectively lead the department in the future, 22 percent said that he could and 35 percent said they were uncertain.
The survey asked specially about the firing of Officer Geoffrey Freeman in the shooting of David Joseph.
"The chief made his decision to go against his training academy, and his training staff," APA President Ken Casaday said. "They were very loud and clear through their testimony that they trained Officer Freeman to do what he did that day."
The study found that 54 percent of officers strongly agreed that the firing was due to political pressure.
Acevedo released the following statement in response to the survey results:
As the Chief and a member of what is arguably one of the finest police agencies in the nation, and as a leader who has great respect and admiration for the women and men I serve, I am excited at the opportunity this survey provides to address the concerns raised.I look forward to working with our leadership cadre to ensure we are doing everything we can to continue moving our organization forward. Our work is especially critical in light of the current negative climate nationally as it relates to policing. I am proud of the fact that the men and women of the Austin Police Department continue to work diligently to keep the City of Austin one of the safest cities in the United States, despite the long standing and well documented challenges we face as a profession. I am confident the best days of the APD are yet to come.
During his time in Austin, Acevedo has been an active participant in the community. He was seen walking with parades, including the Austin Pride Parade, attending festivals and charity events and, most recently, marching with officers at protests in Downtown Austin. He attended University of Texas football games and spoke at Austin ISD schools.
@ArtAcevedo Thank you for an amazing speech to our @MendezMiddleSch students. pic.twitter.com/uhdxrj7r6I

— Jessica Victoria (@AISDMendezPSS) November 16, 2016
Acevedo is a vocal user of social media, often tweeting commentary on local events and support for law enforcement.