More than 150 animals seized by the Liberty County deputies and the Houston SPCA in Liberty County last week will be returned to their owners.
A judge dismissed the case Tuesday because of an error on the warrant. The address was apparently wrong.
Liberty County Sheriff's deputies told us the animals were rescued from deplorable conditions at Puppy-Dogs-R-Us.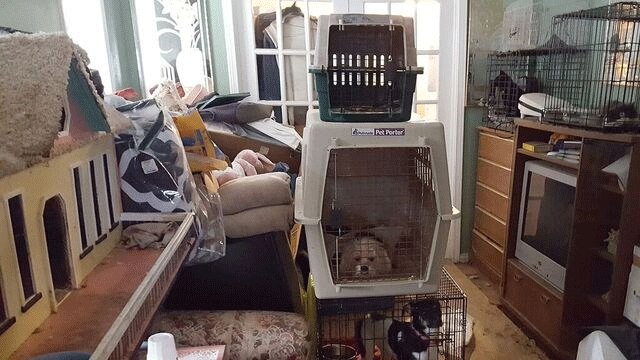 The dogs and cats were found in wire crates stacked on top of each other and were trying to escape their own waste, according to the SPCA.
We're told many animals were left without food, clean water and human interaction.
The 150 dogs, six cats and one horse have to be returned by Wednesday.
Investigators say a decision hasn't been made yet about trying to re-file a new warrant to seize the animals again.
The Liberty County Sheriff's Office said they will continue to monitor the facility and will investigate any further citizen complaints and apparent violations.